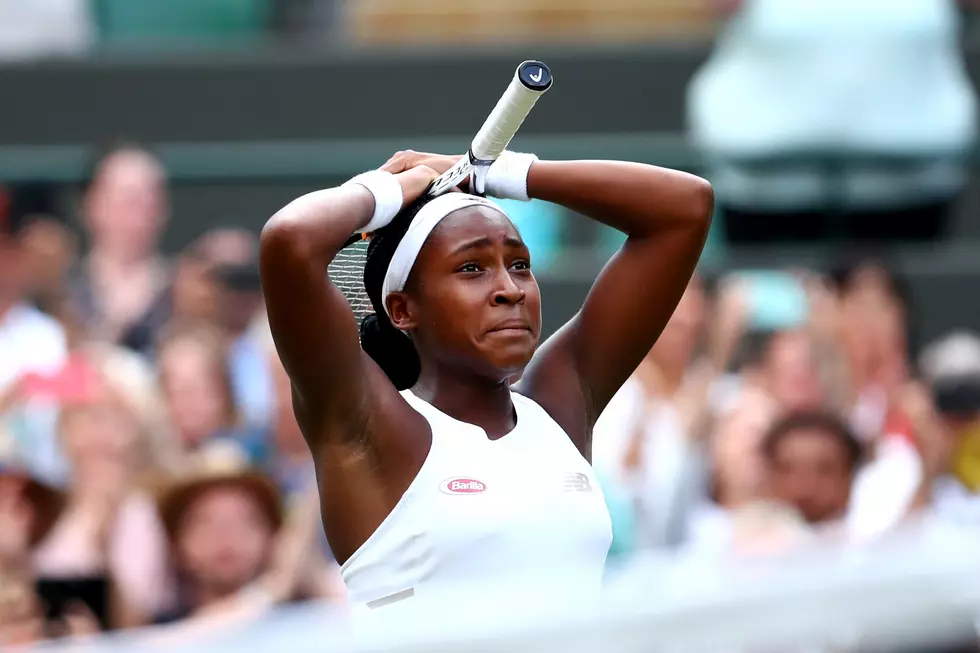 Wimbledon Breakout Star Coco Gauff Has Louisiana Ties
Clive Brunskill/Getty Images
If you were enthralled watching up and coming tennis star 15 year old Cori 'Coco' Gauff at the Wimbledon Tennis Championships, you were not alone. Coco was the break out star at the oldest tennis tournament in the world, and even managed to beat her idol Venus Williams at the All England Club last week.

Even though Coco lost to Simona Halep 6-3, 6-3 in the fourth round on Monday, she managed to capture the attention of the world with not only her skill, but her youthful enthusiasm and charm. And, of course, there is always a Louisiana connection.
If you saw Coco's parents, who were completely adorable cheering on their baby girl in the stands, then you saw how tight knit the family is. Corey Gauff, who is his daughter's coach, was born in New Orleans, and his mother attended Xavier University in the Big Easy. The family moved to Florida, but it's always nice to see someone with Louisiana roots do so well on the world wide stage. Congrats on your great Wimbledon series Coco, from all your friends in the Bayou State!