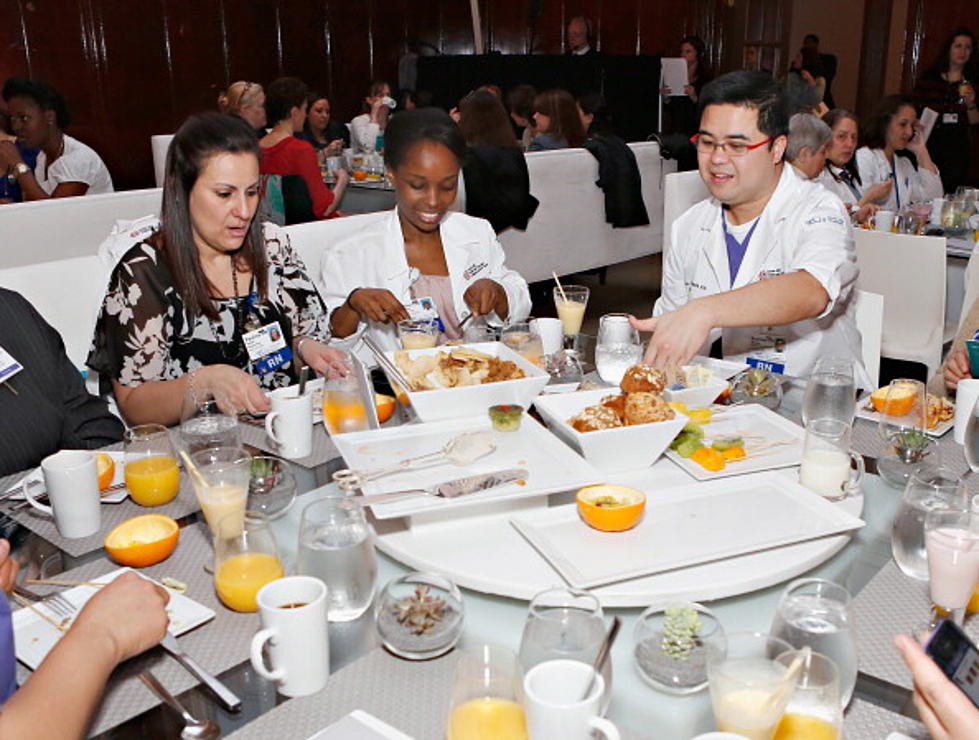 Winners Announced for 8th Annual Elite 97 Nurses Banquet
Cindy Ord, Getty Images for Westin Hotels & Resorts
The 8th Annual Elite 97 Nurses Banquet will be held at Acadiana Center for the Arts in Lafayette on Monday, September 16th from 6pm-9pm. The banquet is held to celebrate the noble profession of nursing.
For the last few weeks, we have been asking you to tell us about your favorite nurse and what makes them so special. Once again, we received a ton of entries. Thank you to everyone who took time out to tell us about their special friend, family member or a complete stranger who goes above and beyond every day to care for others.
Below is the complete list of nurses, who along with their guest, will be treated to an amazing night of delicious food, games and fantastic prizes, guest speakers, some laughs and maybe even a few tears (but the good kind!).
Alexis Bronner
Angela Miller
Ashley Becker
Ashley Breaux
Ashley Trahan
Blake Faulk
Bridgette Mouton
Brittany Bouley
Brittany Fall Leblanc
Bronwen Clement
Charlena Comyne
Christina Domingue
Colette Armstrong
Connie Joseph
Crystal Miller
Crystal Mistric
Dawn Alleman
Dawn Kennon
Debbie Harris
Denea Aguillard
Diane Halpin
Ellen Carey
Emily Begnaud
Emily Groetsch
Emily Mouton
Emmie Landry
Everett Hillman
Falon Broussard
Fernando Hernandez-Firman
Hannah Hotard
Hanna Thibodeaux
Heather Landry
Heather Menard
Heather Theall
Hester Thomas
Ixel Hazeltine
Jackie Benoit
Janie Guillotte
Jasmine Francois
Jenee Romero
Jessie O'Connor
Jessikah Simon
Jill Hebert
Jill Perrin
Johnathan Larroquette
Judy Miller
Julie Carlson
Katherine Borel
Kathryn Martin
Katie Comeaux
Kayleigh Cheek
Khili Trahan
Kim East
Kristy Simmons
Krystal Boudreaux
Lacey Manuel
Lindsey Lagrange
Lisa Brewer
Lisa Freyou
Louise Frederick
Maegan Theriot
Magan Broussard
Mallory Guillotte
Maranda Myers
Maria Boudreaux
Mary Broussard
Meagan Sonnier
Melanie Martin
Michelle Newsom
Misty Desormeaux
Monica Gary
Nancy Lecoq
Natalie Babin
Nicole Pavao
Pam Landry
Penni Vasseur
Ricky Judice
Ross Dugas
Sheila Lemaire
Shelly Petry
Sheri Cormier
Skylar Taylor
Stacey Prejean
Stephanie Frugé
Stephanie Landry
Suzanne Allen
Tabitha Phillips
Terralisa Porter
Tiffany Groetsch
Tina Johnson
Tonia Griffon
Torrie Smith
Tracie Godeaux
Travis Williams
Vicki Boudreaux
Victoria Badeaux
Victoria Benoit
We'd also like to thank Waitr for sponsoring the photo 03booth and helping us with "delivery" of the prizes for the evening.