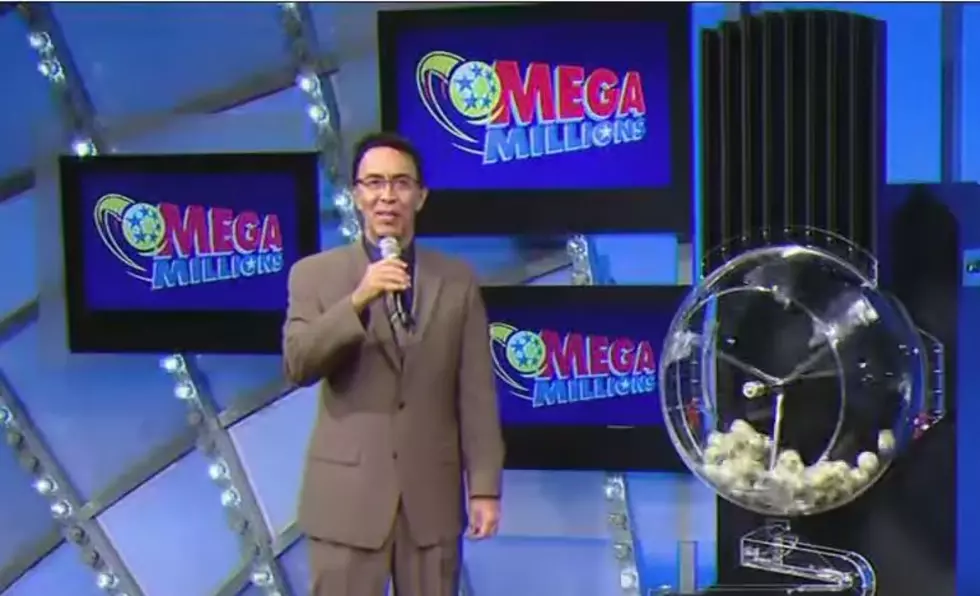 Winning Ticket for 1.28 Billion Mega Millions Jackpot Sold in Illinois
MegaMillions via YouTube
If you were hoping to win the Mega Millions jackpot last night and you're from the great state of Louisiana, we're sorry to inform you that you didn't score the $1.28 billion.
A ticketholder in Illinois is waking up today with a changed life.
The winning ticket was sold at the Speedy Café Speedway gas station on East Touhy Avenue in Des Plaines, Illinois.
The numbers drawn were:
Of course, the $1.28 billion Mega Millions prize is if this winner chooses the annuity option, paid annually over 29 years.
However, most winners opt for the cash option, which in this case was an estimated $747.2 million. Either way, somebody is going to have a bunch of new relatives soon!
This jackpot was the third-largest lottery prize in United States history. It was also the second-largest jackpot in the 20-year history of the Mega Millions game, topped only by the $1.537 billion won in South Carolina on October 23, 2018.
This time, there had been 29 consecutive drawings without a winner. The last time someone won the Mega Millions jackpot was on April 15, 2022.
The news wasn't all bad for Louisiana lottery players. It appears that one person in the Bayou State has a winning ticket worth $1 million dollars. Additionally, five tickets sold in the state are worth $10,000.
The next drawing in the Mega Millions jackpot will be Tuesday, August 2, 2022, at 10:00 pm and the estimated jackpot will be $20 million.
PICTURES: See Inside 'Yellowstone' Star Cole Hauser's Spectacular California Ranch
Cole Hauser doesn't just play a rancher on Yellowstone, he's lived that life off-screen, too. The actor's 5-bedroom-6-bathroom, 5,402-square-foot rural home on a very private, double-gated three-acre parcel of land includes the lavish 4-bedroom, 4-bathroom main residence, as well as a guest house and a separate studio apartment. The main house runs completely on solar power and comes with a 3-car garage, with easy transitions between indoor and outdoor living spaces, and the exterior of the property includes a pool area and a hot tub, as well as fenced-in horse corrals.