Valentine's Day Recipes for Your Sweetie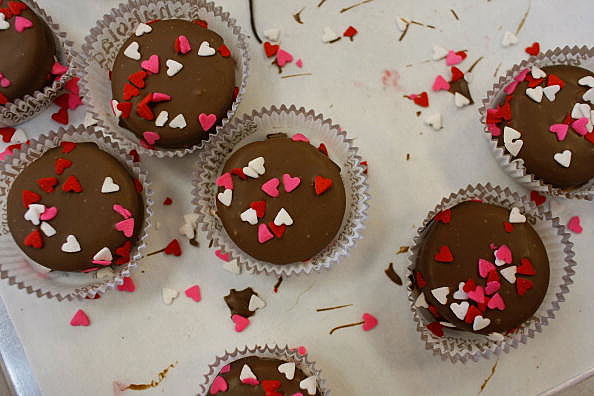 Not everybody likes to go out to eat on Valentine's Day – sometimes a delicious home made meal is just the right touch for romance! Fortunately for you, we've got some excellent recipes from our friends at Cooking Channel to put you in the mood for love!
How about some grilled rib eye steaks with sausage and oysters, or a heart shaped chocolate raspberry cake? Since I'm always on the lookout for great desserts – the Tres Leches bread pudding looks like something I'm going to try for MY Valentine this year. Happy cooking, you little cupids!!!