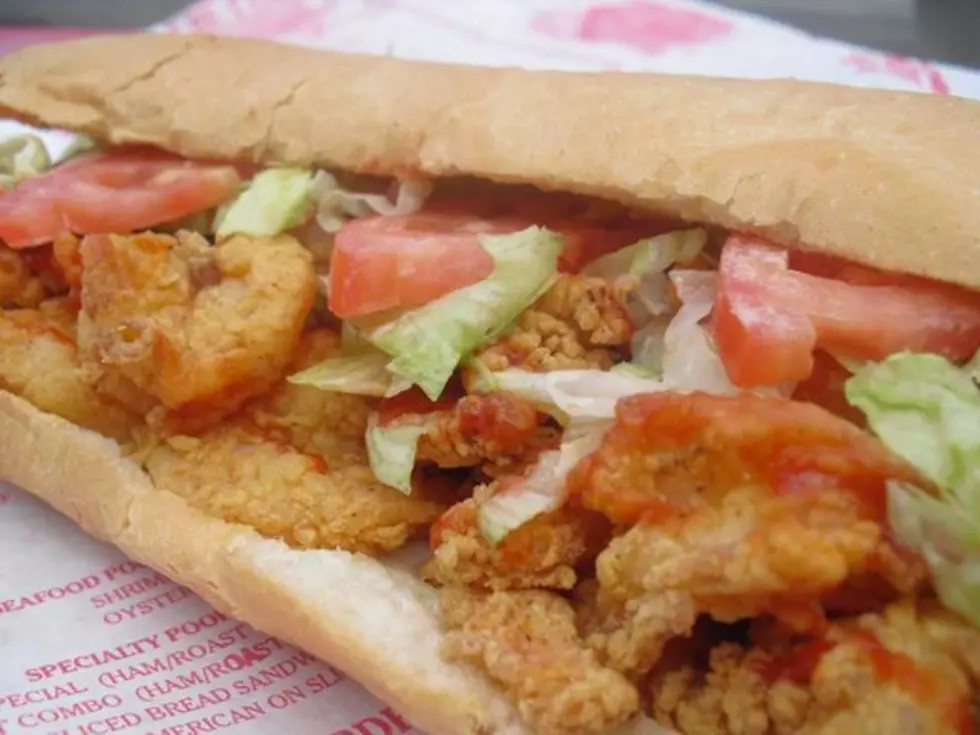 10 Places to Get a Great Shrimp Po'boy in Acadiana
Olde Tyme Grocery
I think we have established that we love our food in South Louisiana.
One item that has always been a favorite of mine has been the Shrimp Poboy. I don't need it to be Lent or really need an excuse at all to sit down and eat one of these bad boys. Now I know what my favorite restaurant is when it comes to a Shrimp  Poboy so I wanted to see what you guys said. The one thing I learned when I was reading through the comments is that people are serious about their Shrimp Poboys. I also realized just how lucky we are here in Acadiana that we have so many wonderful places to choose from when it comes to getting amazing food.
CJ wrote a similar story in September of 2020, so take a peek at his story too, and see how they match up with these results.
Here are the top 10 best restaurants to get a Shrimp Poboy from: 
1. Olde Tyme Grocery
218 W St Mary Blvd, Lafayette, LA 70506
---
2. Bon Creole
1409 E St Peter St, New Iberia, LA 70560
---
3. Villagers Cafe
8400 Maurice Ave, Maurice, LA 70555
---
4. Rascal's Cajun Restaurant
133 Frontage Road, Rayne, LA 70578
---
5. Chris' Poboys
1930 W Pinhook Rd, Lafayette, LA 70508
703 Robley Dr, Lafayette, LA 70503
---
6. Le Cafe
124 Rees St, Breaux Bridge, LA 70517
---
7. Pop's Poboys
740 Jefferson St, Lafayette, LA 70501
---
8. Was a tie between Uncle T's Oyster Bar and Acadiana Poboys
Uncle T's Oyster Bar 
1001 St Mary St, Scott, LA 70583
Acadiana Poboys
2848 Verot School Rd, Lafayette, LA 70508
---
9. Mama's Fried Chicken
508 E Landry St, Opelousas, LA 70570
---
10. Pat's Downtown
107 E Main St, Lafayette, LA 70501
---
5 Best Places to Get Boudin in Acadiana
Nine Restaurants We Need In Lafayette
Louisiana Restaurants Featured on 'Diners, Drive-Ins & Dives'