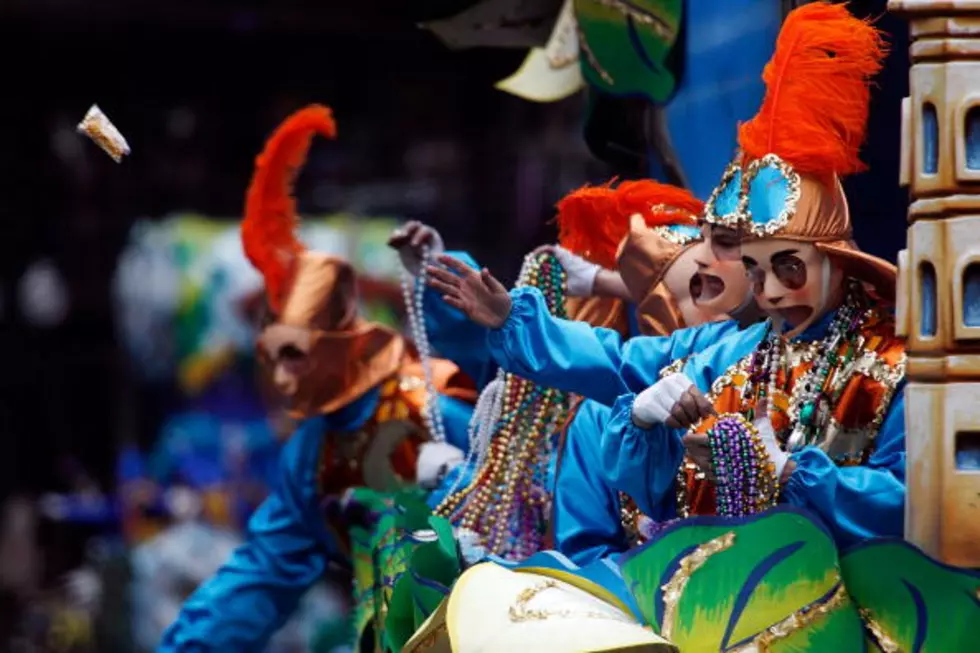 2022 Mardi Gras Parade Schedule for Lafayette and Acadiana Area
Chris Graythen, Getty Images
This year we officially celebrate Mardi Gras on March 1, but the celebrations have been in swing for weeks now.
One of the highlights of the Carnival season is the great parades throughout Acadiana. You still have time to catch some great ones.
Below is a list of Acadiana area parades remaining through Mardi Gras Day.
Tuesday, March 1, 2022
Half Fast Krewe of Frank's Parade, Opelousas, 9:00 am
Butte LaRose Parade, Butte LaRose, 10:00 am
King Gabriel's Parade, Lafayette, 10:00 am
Mamou Mardi Gras Parade, Mamou, 10:00 am
Grand Marais Mardi Gras Parade, Jeanerette, 11:00 am
Imperial Mardi Gras Parade, Opelousas, 11:00 am
Franklin Mardi Gras Parade, Franklin, 1:00 pm
Krewe of Coteau Parade, Coteau, 1:00 pm
Lafayette Mardi Gras Festival Parade, Lafayette, 1:00 pm
Krewe Chic-a-la-Pie Parade, Kaplan, 2:00 pm
Krewe of Hephaestus Parade, Morgan City, 2:00 pm
Family Affair Mardi Gras Parade, Loreauville, 2:00 pm
Independent Parade, Lafayette, 2:30 pm
Carnival d'Acadie Parade, Crowley, 3:00 pm
Eunice Courir de Mardi Gras Parade, Eunice, 3:00 pm
10 Festivals We Don't Have in Louisiana But Need
We have festivals for just about everything in Louisiana, but there are still quite a few great ideas out there.