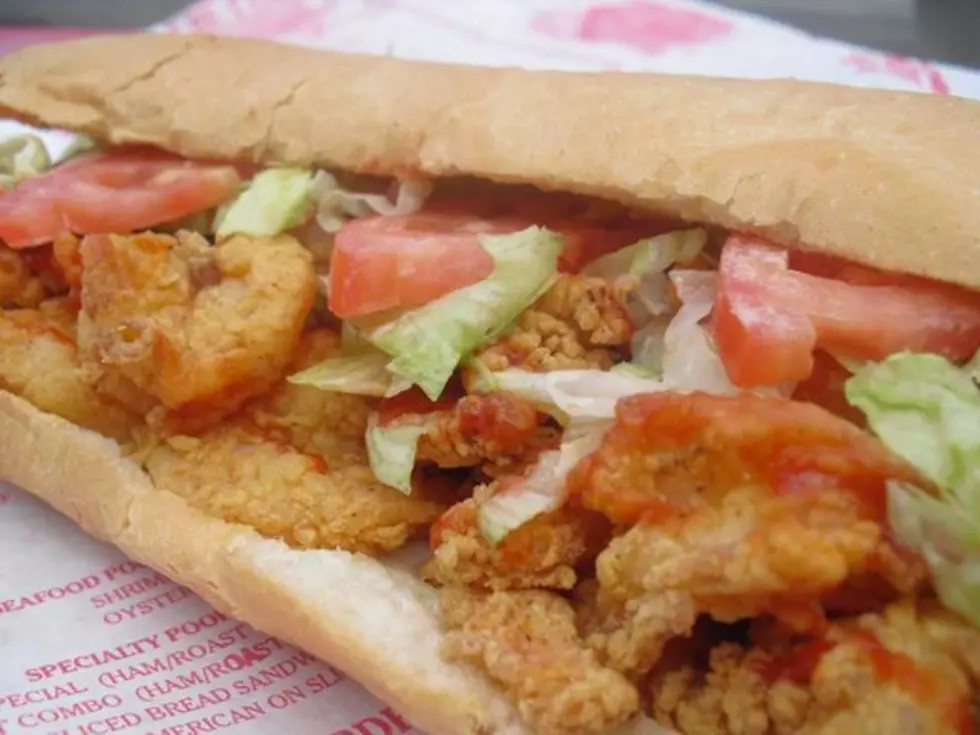 Acadiana Po Boy Festival is April 4th [VIDEO]
courtesy Olde Tyme Grocery
We're in Louisiana, which means that enjoying a po boy is pretty much an every day occurrence, especially here in Acadiana. So any time that we get to honor our favorite sandwich, we're in. Totally in.
Saturday, April 4th is the 5th annual Acadiana Po Boy Festival in beautiful downtown Lafayette. Festivities will be held from 11:00 am - 6:00 pm at Parc Sans Souci, and include arts and crafts booths, vendors selling delicious po boys for $3 a sample, kids activities, and fantastic local music! Keith Frank, Gerald Gruenig & Gentilly Zydeco, Major Handy, The Daiquiri Queens, Homegrown Reggae, DG & The Freetown Sound, Soul Express Brass Band will all be performing throughout the day.
The po boy eating competition will make a triumphant return during the festival. And the giant community po boy will also be back for the five year anniversary, as well as the People's Choice and Judges' Choice competitions.
Po Boy and arts and crafts vendors are currently being sought, and you can register here, or contact Britlyn at Britlyn@socialentertainment.net. to be a part of the fun. Check out the video from last year's event below, and get ready for the party on Saturday, April 4th!