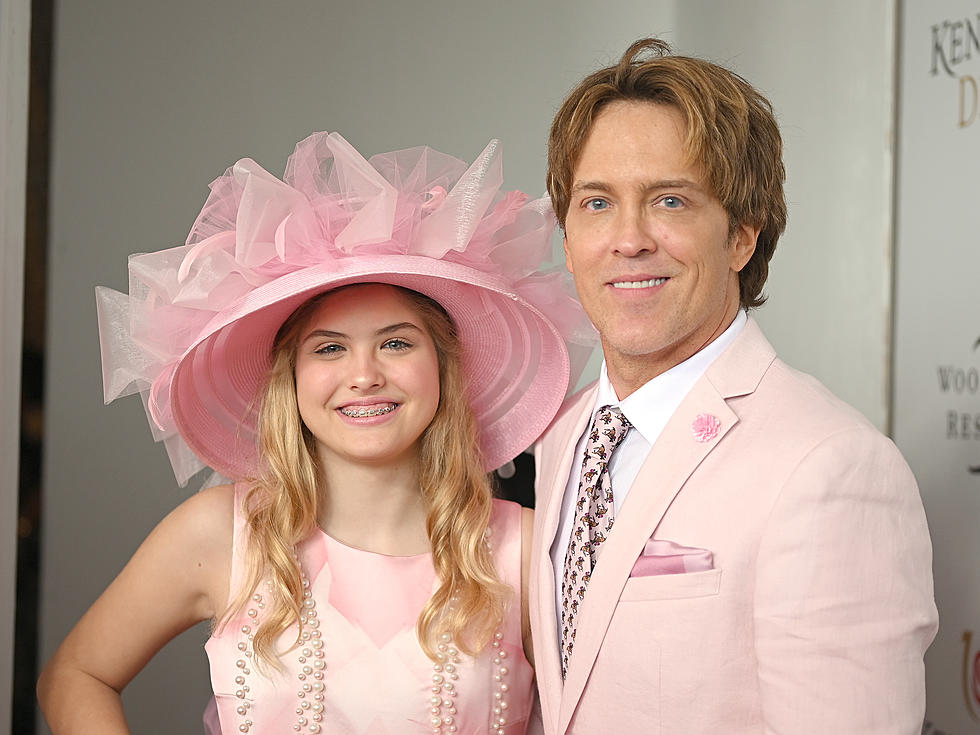 Anna Nicole Smith's Daughter Wears Her Mom's Iconic Hat to Derby
Jason Kempin/Getty Images
The 145th 'Running of the Roses' was Sunday, and for one family, it was a sentimental journey back to Churchill Downs. The late actress and Playboy model Anna Nicole Smith was a fixture on the party scene at the Kentucky Derby every year, and even met the father of her child at a gathering in Lexington during the 2004 festivities. She died in 2007, shortly after the birth of her only daughter.
For the last 10 years Larry Birkhead has taken his daughter with Anna Nicole, Dannielynn, to the Kentucky Derby. It's one of the only public outings for the pair each year, and a very rare opportunity for society to see the little girl growing up.They live a very normal life in rural Kentucky, but Birkhead honors Smith by making sure their daughter gets to attend an event each year that was very important to her mother. And this year, the 12 year old got to wear one of her mom's most iconic Derby hats on the red carpet.
The beaming dad even posted about it on their joint Instagram account, below. We can't help but think that Anna Nicole would be so proud of her little girl...