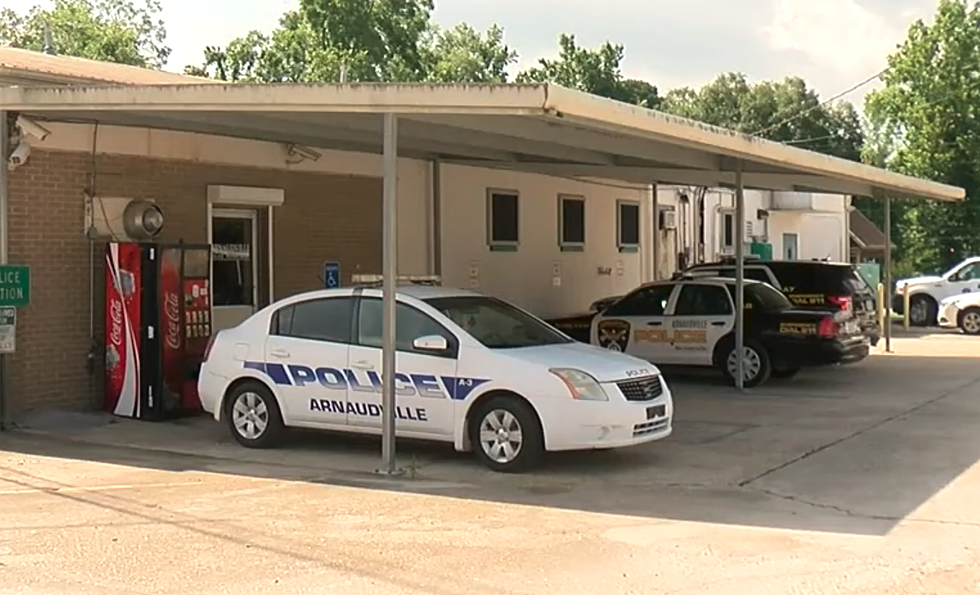 Arnaudville Police Chief Recall Petition Reaches Halfway Mark
KATC via YouTube
A petition that would set the wheels in motion for a recall of Arnaudville Police Chief Eddy Lecompte has acquired about half of the signatures needed. The petition has been circulated through town by 18-year-old Dakota Arnaud.
Arnaud told KLFY TV 10 that he believes the residents of Arnaudville should have a voice in whether or not they believe the Chief is doing the job he was elected to do.
The purpose of the signatures is to give the citizens a voice as to if they're satisfied with what he's been doing or if they want to see change. If they don't believe what's been going is right, I think they should be allowed to have a say-so in change.
In order to file the recall petition and have it certified Arnaud would need to gather 298 signatures. He told reporter Rebeca Marroquin of KLFY that he had about half of the signatures needed to take the next step in the process. Arnaud has 90 days to get the necessary signatures.
I am currently going door to door collecting signatures from the citizens of Arnaudville. And as of now, I've hit the halfway mark so I need approximately 150 more signatures
In response to the petition, Chief Lecompte sent out a letter to Arnaudville residents last week. A copy of that letter can be seen here.