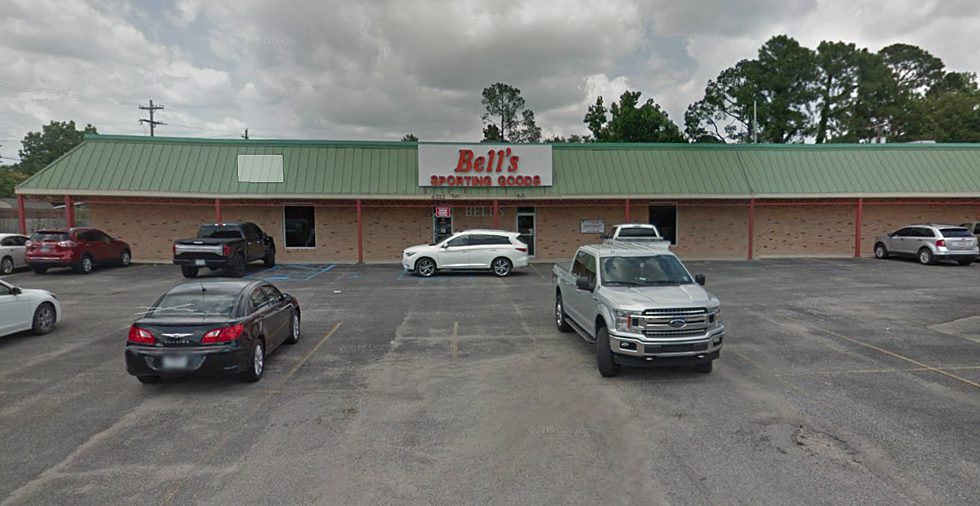 Bell's Sporting Goods Announces Its Closing After 73 Years
Google Maps
An iconic Lafayette business will be closing its doors for good.
The decision to close was actually made back in March by second-generation owner John "David" Bell III. He conferred with his son, who has worked at the business for the last 13 years.
"I told him, 'I'm not sleeping well,' " David Bell told the Acadiana Advocate. "We sat down and discussed it. He has had other job offers and said he'd be fine. We both agreed on it. Then came the hard part — telling my employees, some of which have been here 30 or 40 years."
Bell's kicked off its going-out-of-business sale on Tuesday.
Although the public didn't know anything until this week, many of the area coaches have known the news for months.
Bell says that when coaches came in this spring to order uniforms, they weren't going to act like they were going to take care of them when they couldn't. He said "some people you had to tell."
By the way, Bell's has been operating in Lafayette since 1946 when John Bell Jr. of Franklin moved to Lafayette with his wife with the intention of opening a sporting goods store.
The original business was started in a shotgun building on Johnston Street near the intersection with Oak Street, which would later become Jefferson Street. A year later, the store moved into a bigger space in the same area.
In 1956, the growing business was moved yet again nearby to 1005 Jefferson St.
By 1978, the second location was opening, which is the current business on Johnston St. The downtown location closed in 2003.
"We were lucky we had a good run for 73 years," he said. "I'm sad for my employees. I'm sad the name's not going forward, but I think my dad would be perfectly fine with our decision."
Personally, as someone who loves sports and ran an adult baseball league for years, I will miss Bell's. They always delivered first-class service with a hometown smile.
Go enjoy retirement Mr. Bell.