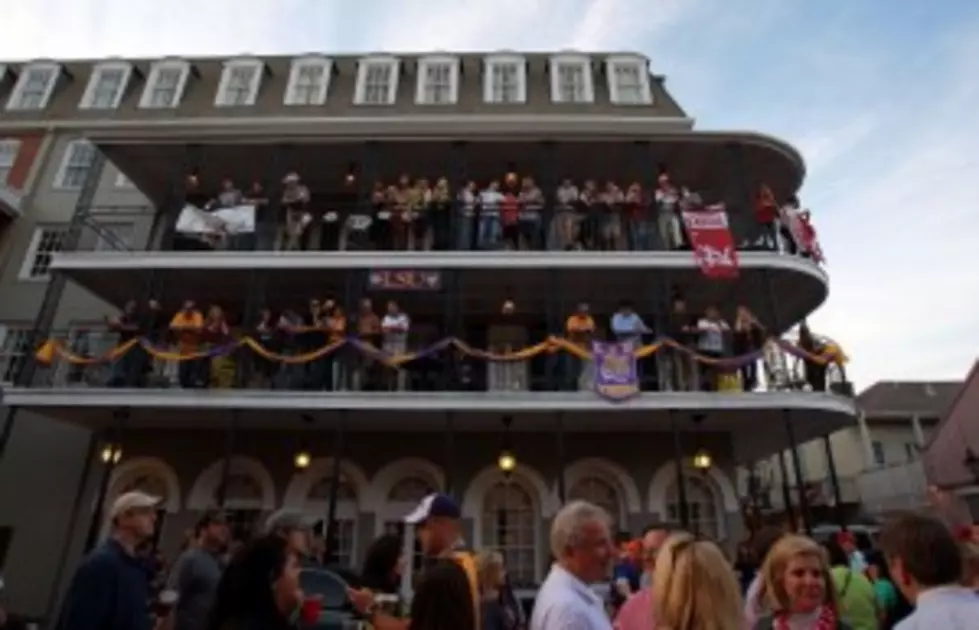 Bizarre French Quarter Accident Leaves 22-Year-Old Woman Dead
Ronald Martinez/Getty Images
When you go to the French Quarter of New Orleans you expect that you're going to see something strange. It might be an older gentleman engaged in deep conversation with a street light. It could be a man with his ass on fire. It could also be a middle-aged woman "wearing" shirt that is made of body paint. And these are the odd things you can see while the sun is still out. It gets even more bizarre when the sun goes down.
According to published reports a 22-year-old woman was killed by a falling balcony pole early Sunday morning. The balcony pole became dislodged after it was struck by a car. The man who was driving the car quite possibly could have been under the influence.
Authorities suspect that 37-year-old Tevest Vance was driving drunk when his Nissan Maxima struck a balcony pole on Burgundy Street in the New Orleans French Quarter. The pole then fell to the ground striking a 22-year-old woman who just happened to be walking on the sidewalk. The driver of the vehicle tried to drive away from the scene but was detained by a bystander after his vehicle stalled.
Blood alcohol tests on the driver of the vehicle and an autopsy of the victim have been ordered. The driver of the vehicle has been charged vehicular homicide. Those charges could be changed or more charges could be added pending the outcome of the blood alcohol tests. The victim's name has been withheld pending notification of next of kin.