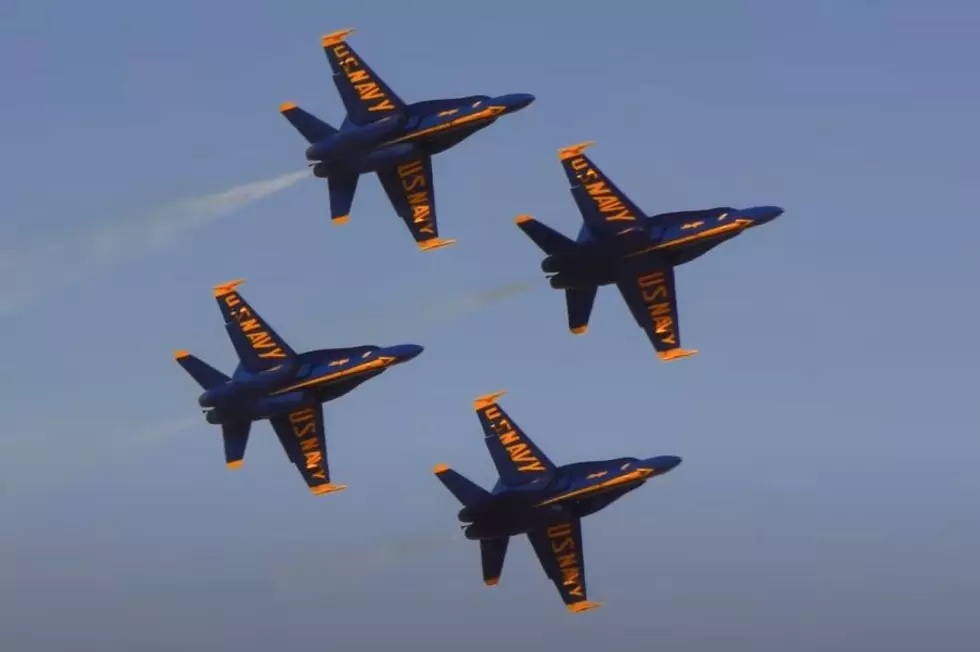 Blue Angels Returning to South Louisiana This Summer
Dafydd Phillips via YouTube
If moving on from the year 2020 doesn't have you looking up then the Chennault Air Show later this summer in Lake Charles will certainly have you cast your eyes skyward. It was announced yesterday that one of the headlining acts of the 2021 Chennault Air Show would be the United States Navy's Blue Angels. 
An advance team from the United States Navy was in Lake Charles yesterday to discuss the team's performance at the show. Even if you've seen the Blue Angels perform at other airshows, you haven't seen the latest version of the aerial demonstration team.
At each performance, the team offers an incredible demonstration of what skill, training, and some out of this world military equipment can do. The pilots often fly within inches of each other while traveling over hundreds of miles an hour. It is truly a sight to behold and I must admit, I get a lump in my throat every time I have the honor and privilege of seeing this team or their Air Force counterparts, the Thunderbirds perform.
When Will The Blue Angels Return To Louisiana?
The Chennault Air Show is set for June 5th and 6th at Chennault Airport in Lake Charles. Volunteers are still needed to work the event and area businesses who would like to support the show by becoming sponsors are encouraged to reach out via the Air Show website. 
Remember the Chennault Show doesn't all take place in the skies above the airport. This show traditionally offers a lot of hands-on and interactive exhibits in addition to the aerial performances. Be sure to secure your tickets as soon as you possibly can so you don't miss any of the heart-stopping action.
South Louisiana's Most Infamous Speed Traps