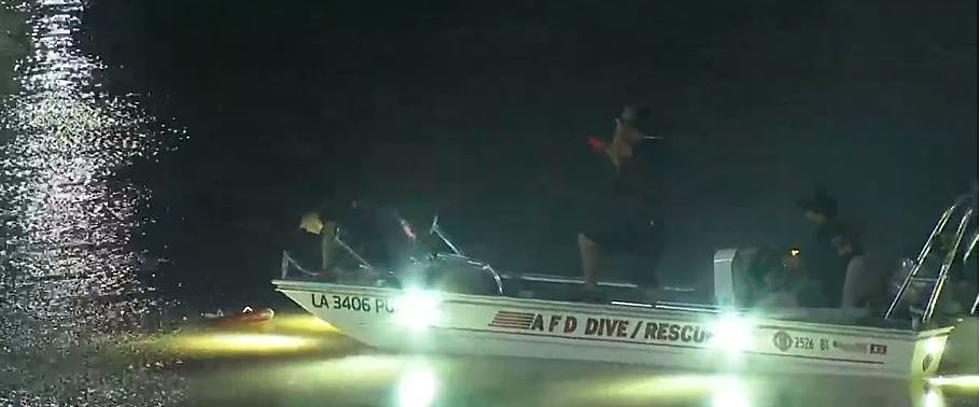 Body of Swimmer Recovered from a Louisiana River on Wednesday
KALB
Sad news out of central Louisiana as the body of a person who was swimming in the Red River in Alexandria was recovered on Wednesday morning (August 2).
Authorities were notified on Monday of a swimmer that went under while swimming the river.
According to a witness, the swimmer was last seen in the middle of the river, signaling for help, but then submerged and did not resurface.
A search team was dispatched by Monday evening, using boats with sonar, drones, and a helicopter. The search went on until 9:30 pm and then resumed on Tuesday morning (August 1).
The body was not found until Wednesday morning (August 2) around 7:40 am by the Alexandria Fire Department Dive Team in an area about 2.2 miles south of the Jackson Street Bridge.
The remains were identified, however, the coroner's office has not yet released the person's identity pending notification of next of kin.
The coroner's office said that no foul play is suspected.
Best Looking State Patrol Cars In (Almost) Every State
For the past 10 years, the American Association of State Troopers has held a contest to determine which state has the best looking patrol cruiser. Nearly every state police agency submits their best photo of their sharpest patrol vehicle a chance to win the coveted cover photo on the association's annual calendar. From cop cars rushing through blizzards to vehicles on the Grand Ole Opry stage, here are this year's nominees.