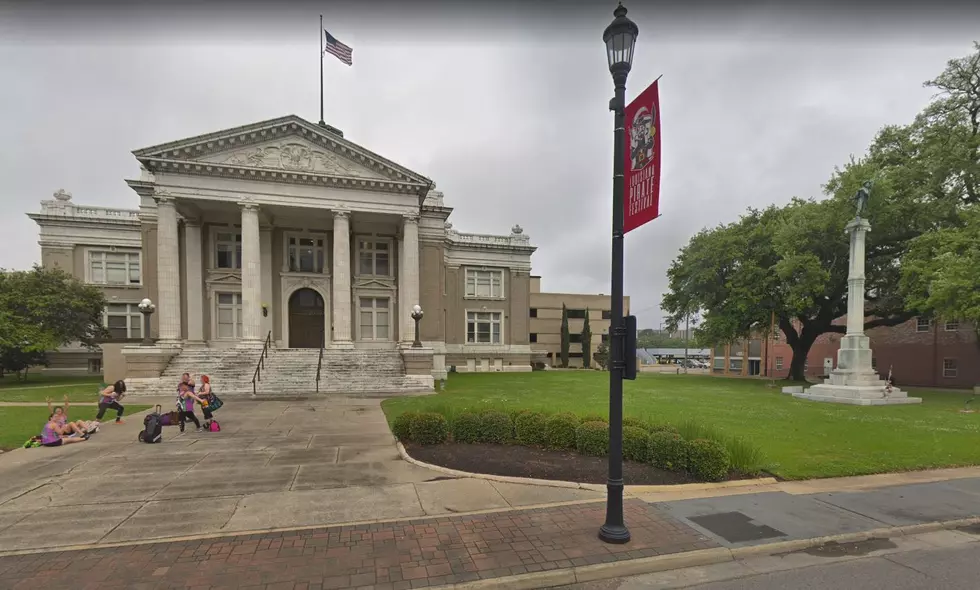 Boycott Over Confederate Monument Happening in Lake Charles
Google Maps/Google Streetview
Last week the Calcasieu Parish Police Jury voted to keep a controversial Civil War-era monument in place on the grounds of the courthouse. The vote in the police jury was largely along racial lines.
The result of that vote has angered some citizens of Lake Charles. Some of those citizens aren't just speaking of their anger, they're demonstrating their disappointment with the Police Jury vote by encouraging a boycott of some Lake Charles businesses, churches, and employers.
KPLC Television spoke with Cary Chavis an organizer of the economic boycott and Chavis explained his group's position on the matter and their position on the Police Jury vote.
The goal of the boycott is for people to understand that while the police jury has decided at this moment that black lives do not matter. Black dollars do matter and that it's important for the green money that we do spend at different businesses and organizations matter to people and that we should not spend them, as well as our white allies, as well shouldn't spend that money.
Following the vote by the Police Jury and the announcement of the planned boycott, McNeese State University issued this statement regarding their position on the matter.
The reason for the McNeese release on the subject was because during the Police Jury meeting a member of the McNeese Faculty spoke. The University appears to be clarifying its position on those comments with their statement that was published on the University's Facebook Page.
Meanwhile, Chavis and other organizers say the boycott is just getting started and the group has other plans in the works. What those plans are were not disclosed at this time. Chavis, in his comments to KPLC Television, suggested that his group plans to continue the boycott as long as the South's Defenders Monument remains in place on the grounds of the Calcasieu Parish Courthouse.
Great Movies That Deal With Racial Issues