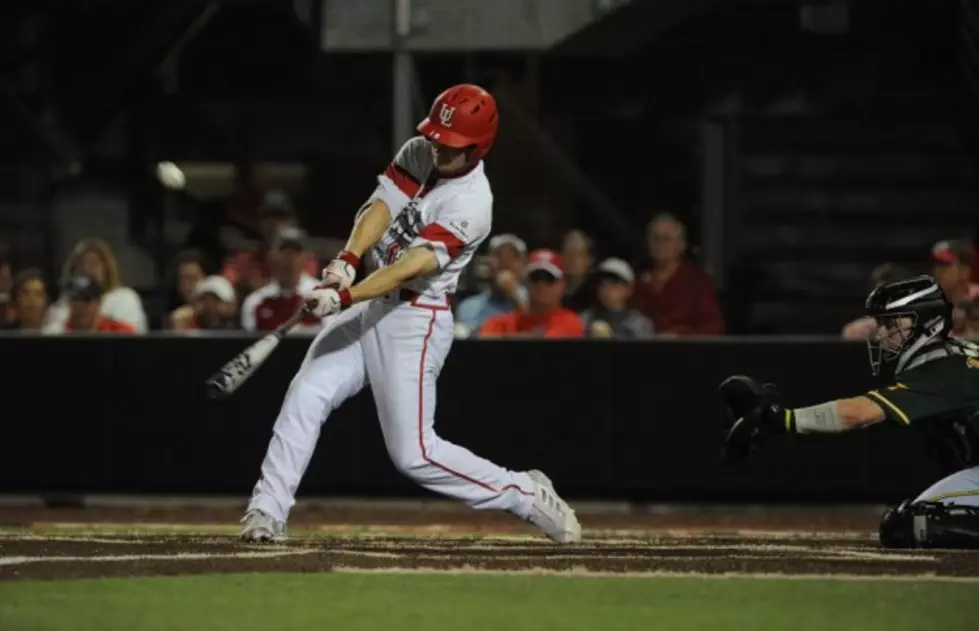 Cajuns Pick Up Big Win Against #12 Vanderbilt
Brad Kemp/RaginCajuns.com
The Louisiana Ragin' Cajuns baseball team was looking to come into the game against the Vanderbilt Commodores and improve on their hitting and try to pick up a win against the #12 Commodores.
Jack Burk, the starter for the Cajuns got a quick ground out and strikeout to start the top of the first before the Commodores got 2 straight hits but the Cajuns were able to avoid any damage in the top of the first. The Cajuns got a lead off hit in the bottom half of the inning but the runner got caught stealing. The Cajuns added another hit in the inning but couldn't add any runs.
The Cajuns were able to start the scoring in the bottom half of the 3rd thanks to a 2-run home run from Kennon Fontenot. Jack Burk continued his good pitching on the night in the 4th inning as he got 2 strikeouts in the inning to get his total to 4 in the game. The Cajuns had a great opportunity to add to their lead in the 4th inning as they were able to load the bases with 2 outs thanks to a double and 2 straight walks but they were unable to get any runs across.
The Cajuns had only 3 hits in last night's game against Mississippi State and they also had 17 strikeouts. The Cajuns had 5 hits and only 3 strikeouts through 5 innings of play.
The game pretty much ended up being a pitcher's duel after the 2 run home run. The Commodores pitcher came out in the 4th inning and ended up having 2 strikeouts in 3 and 2/3 innings of play. Jack Burk continued his great pitching performance into the 7th inning allowing 5 hits, no runs and 5 strikeouts. The Cajuns added to their lead in the bottom of the 7th thanks to a HBP and would be able to hold on to win 3-0
The Cajuns will have one more game in the Shriner's College Classic as they face off against Kentucky tomorrow morning at 11:00 AM. The Cajuns will return home to play LSU on Wednesday before playing a 3 game series at home against South Alabama.