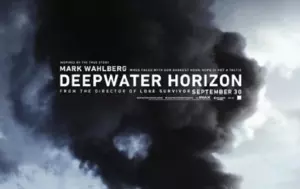 Deepwater Horizon Finishes 2nd In Opening Weekend Box Office Numbers
Lionsgate
Personally I am struggling inside about whether I will go to see Deepwater Horizon. For me and a lot of Louisianians the film is a little too close to home. For a lot of us the danger of working offshore is real. I just don't know if I want to be reminded of that danger in such a vivid way. By no means am I dissing the makers of the film, its stars, or the need to tell the story. This is just my personal feeling.
Film critics and movie goers across the nation have for the most part spoken very favorably of the Deepwater Horizon movie. Mike Scott of NOLA.com had this to say about the movie based on the oil rig disaster of April 2010.
The result is an efficiently told and briskly moving film that does its best to accurately and honestly portray life and death aboard the doomed oil rig, but without succumbing to either melodrama or lionization.
We as movie goers have to remember that this is a Hollywood story based on real life events. The film was not intended to be a documentary that stuck to every explicit detail of what may or may not have actually happened.
In his piece Scott echoed what many others across social media expressed over the weekend. The film did seem to walk that fine line between exploitation and sensitivity to the families of the 11 men who lost their lives on that tragic day.
However in the only reviews that matter to the Hollywood Studios, the box office receipts, Deepwater Horizon was only second best for the weekend.
The Tim Burton movie Miss Peregrine's Home For Peculiar Children topped the weekend's list taking in $28.5 million. Deepwater Horizon had a take of $20.6 million. The only other big studio debut movie of the weekend came from Disney. That film, Queen of Katwe, earned $2.6 million and was the weekend's disappointment by far.