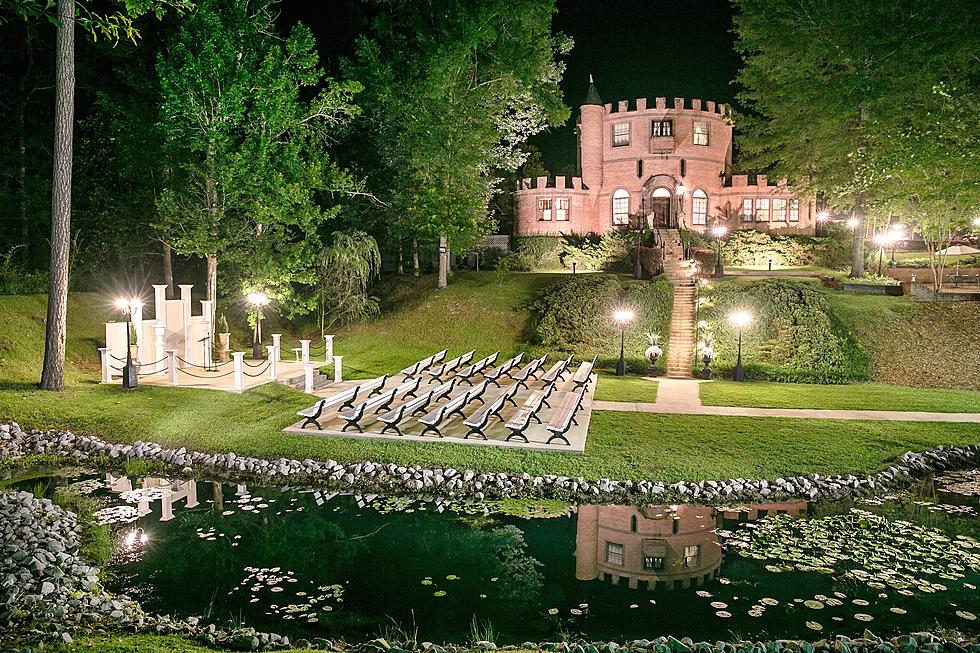 This Louisiana Castle Is the Place Wedding Dreams Are Made of
Facebook Via Louisiana Castle
There are so many great places to get married in Louisiana, but one just may be the most special. How would you like to get married in an actual, for-real castle?
When you get married, you want it to be the most memorable and spectacular day of your life. If you want to feel like a princess, Louisiana has a castle for that.
The Louisiana Castle, located in Franklinton, is the stuff wedding dreams are made of. What bride wouldn't feel like a real-life princess getting married in this place? The Louisiana Castle is a replica of an English Norman Keep Castle.
As you'll see in the pictures, it's completely decked out with thrones, suits of armor, flags, and more.
The Louisiana Castle was originally the dream home of Dr. Mark Belcher. In 1971 while attending Louisiana Tech University he watched the movie "The War Lord" and it started his obsession with castles.
Construction on the Louisiana Castle started in 1989. Dr. Belcher lived there until he sold the castle in 1999.
It was his dream home, but he had to move to Mississippi. It was at that point the Louisiana Castle was turned into the wedding and event venue it is today.
The Louisiana castle isn't just for weddings, you can also book the castle for just about any type of function.
From the current owners via louisianacastle.com -
"We purchased The Castle from Dr. Mark Belcher in July of 1999. The Castle was originally Dr. Belcher's personal residence. He had placed his dream home on the market because he had moved to Hattiesburg, Mississippi.
We thought The Castle would make a great ceremony and reception venue with the right additions. We added onto the original carport and music room to create the Ballroom. The covered deck, the hot tub, and the commercial bathrooms were constructed."
For more information on prices, bookings, directions, and more pictures, head over to louisianacastle.com.
PEEK INSIDE: Derek Jeter is Selling His Stunning Hudson Valley Lakeside Castle For Discounted Price