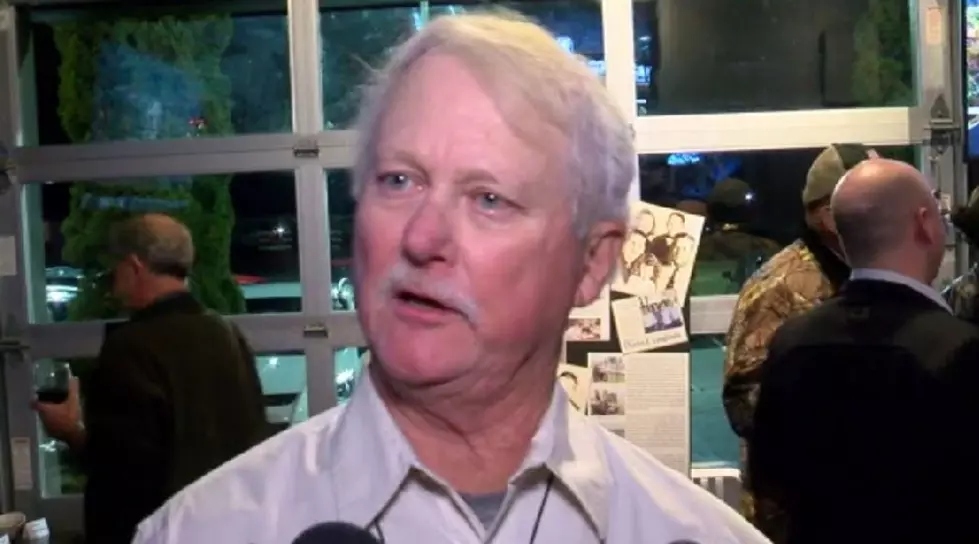 Former Broussard Mayor Charles Langlinais Has Died
KATC Photo
LAFAYETTE, La. (KPEL News) - Officials from the City of Broussard announced via their Facebook page that former mayor Charles Langlinais passed away early Tuesday morning.
Langlinais served as the Mayor of Boussard for 30 years before deciding to retire in 2018.
While officials have not yet publicized plans for funeral services the city of Broussard has decided to fly flags at half-staff for the next seven days to honor Langlinais' many years of contributions to the city.
Charles Langlinais began serving the city in March of 1987 when he started serving on the council. He served through December of 1990. After that, he ran for mayor and began serving in January 1991.
He was continuously elected to office through 2018.
Officials point out that much growth was seen under Langlinais' tenure including expanding that saw development of the following:
Home Depot
Walmart
Stine Lumber
Albertson's Grocery Store
Not only was Langlinais, with work through the council, able to bring in many new businesses, but he was also instrumental in making sure that major roadway projects were set in motion through their completion. The roadway expansion included the establishment of Albertson's Parkway and the extension of Ambassador Caffery.
The History Behind Lafayette's Street Names
We drive them on a daily basis. Some are smoother than others. Some we use more frequently than others. Some randomly start, end, and/or change names. They're the streets of Lafayette. The names behind many of these streets have interesting histories. We take a look at where those names come from and the impact their namesakes have had on the city and the parish.
Seven Forgotten Facts About Lafayette
The area now known as downtown Lafayette was first settled 200 years ago. While the street grid of that original settlement is the same as it was then, the rest of the city has grown and changed exponentially. Let's take a look at some of those changes by taking a look at some of the forgotten facts in Lafayette history.