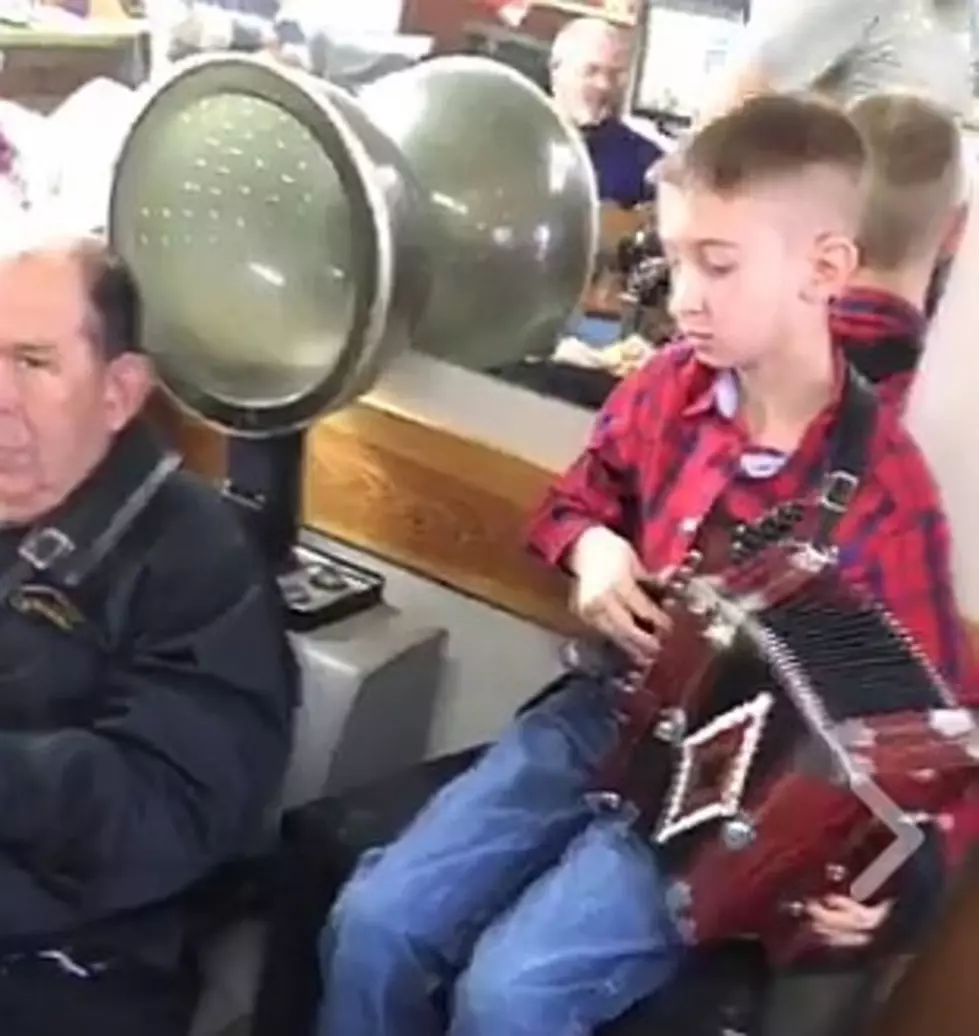 Fourth-Grader From Morse Is An Amazing Accordion Player [Video]
Kyle Mott screen cap via Cajun Music Radio Facebook
By all accounts, Kyle Mott from Morse seems to be a regular kid. What makes him different however is that when Kyle picks up an accordion, jaws start dropping.
KPLCTV.com has posted this video of Kyle at Ray's Barber Shop in Lake Arthur this past weekend blowing people away with his skills. The boy is good good!
Oh, and Kyle has only been playing accordion for eight months. Right?
Jeremy and Kyle's mother quickly decided it was time to get professional training for Kyle, who is now taught by Cajun French musicians August Broussard and Kegan Navarre.

"He is so humble and with his expressions in the video, you can tell his passion for playing music," Jeremy said. "There is not a day that goes by he is not playing his accordion and learning all he can about this wonderful Cajun Music.
Check out Kyle below is this Facebook video that has over 600,000 views.