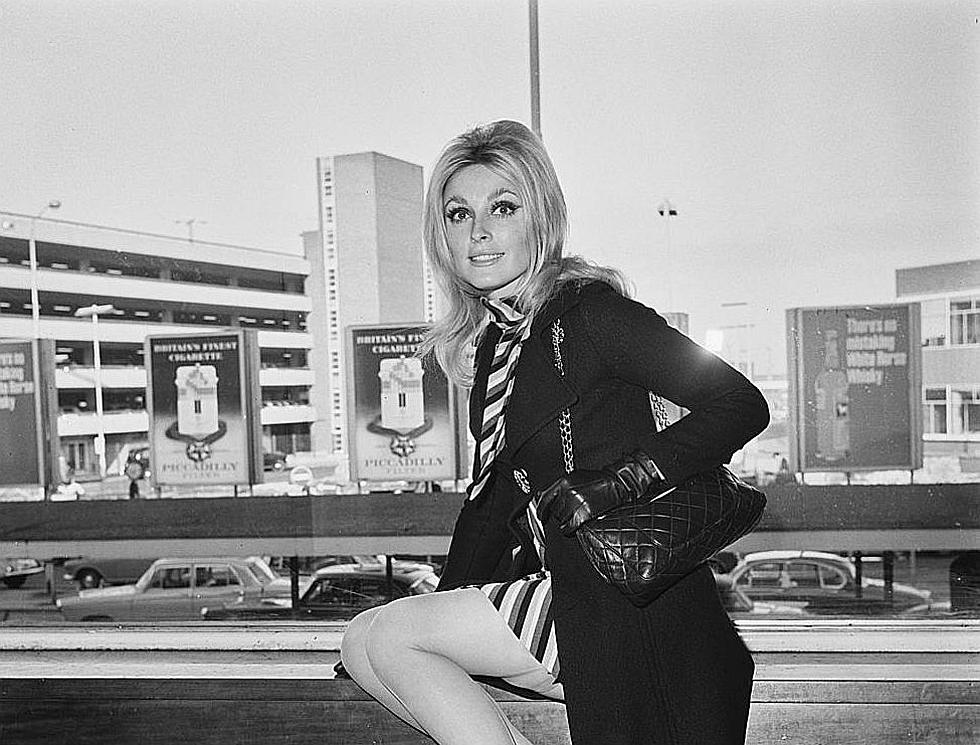 Front Door Tied to Manson Family Sharon Tate Murders Up for Auction
(Photo by Evening Standard/Hulton Archive/Getty Images)
The front door connected to the gruesome Manson Family murders at 10050 Cielo Dr. is reportedly going up for auction. Yes, this is the same door where "PIG" was written in blood by Manson follower Susan Atkins.
During the early morning hours of Aug. 9, 1969, Manson Family members Charles "Tex" Watson, Susan Atkins, Patricia Krenwinkel, and Linda Kasabian slaughtered everyone inside actress Sharon Tate's house at 10050 Cielo Dr.
In all, five people were murdered, six counting Tate's 8 1/2-month-old unborn baby.
Before the Manson family left the scene, Susan Atkins wrote "PIG" on the front door in Tate's blood.
Now, you have a chance to own that very door tied to one of the most notoriously gruesome crimes in American history.
As part of the upcoming "Legends: Hollywood and Royalty" auction held by Julien's Auctions and Turner Classic Movies, the front door of the house at 10050 Cielo Dr. in Beverly Hills, California will be up for sale to the highest bidder.
From washingtonpost.com -
"The former front door of 10050 Cielo Dr. is already outstripping expectations. The auction house estimated it would sell for between $2,000 and $4,000.
With more than a month before the auction is held, bids have reached $25,000, highlighting the enduring fascination with high-profile, gruesome crimes and the objects tied to them, an attraction that has given rise to the 'murderabilia' industry."
After the murders, the front door stayed at the house through the 70s and 80s until musician Trent Reznor of Nine Inch Nails bought the home in 1992.
When Reznor moved out of the house he brought the door with him as a souvenir.
According to washingtonpost.com, the door eventually found its way to Christopher Moore "who initially wanted to install it in an old church he owned, TMZ reported. But when the historical district blocked him, he decided to auction it off."
The auction is set to be held Sept. 6 and Sept. 8.
Read more at washingtonpost.com.
Lizzie Borden's Maplecroft Is Back on the Market in Fall River, Massachusetts