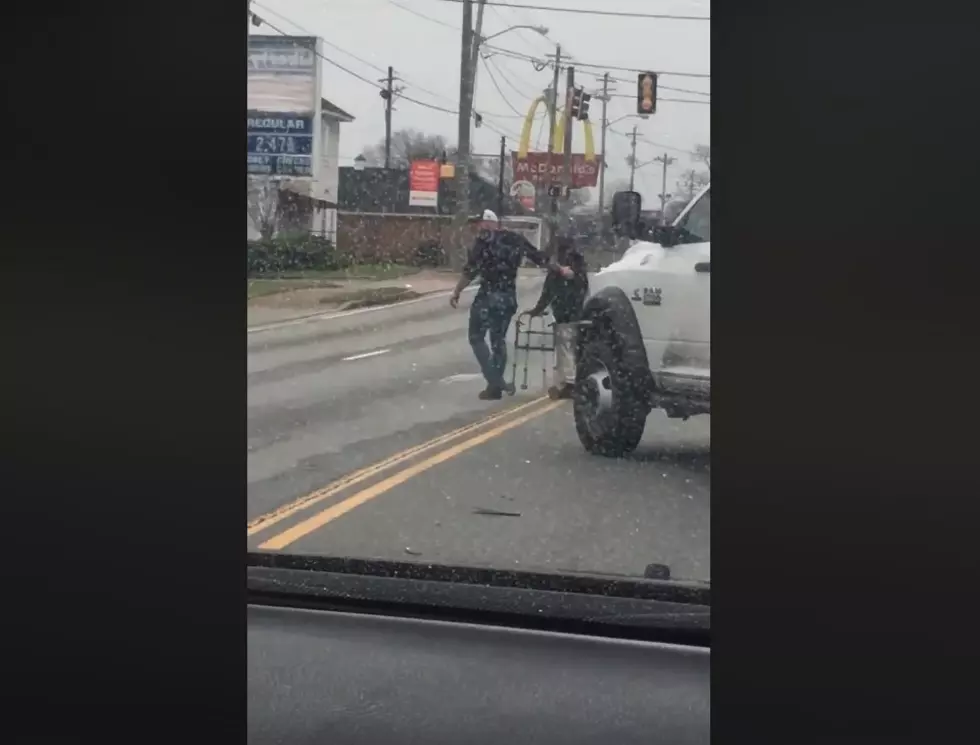 Georgia Motorist Stops Traffic To Help Elderly Man Cross The Road [Video]
Facebook via E'Ondria Weems
Video of a Georgia man stopping his truck in the middle of traffic to help an elderly man cross the street is going viral right now for all the right reasons.
The Good Samaritan stops his truck across lanes of traffic in Griffins, Ga and then gets out to help a man having difficulty crossing the busy, icy street.
Yep, there are still some pretty great people in this world. Well done Sir.