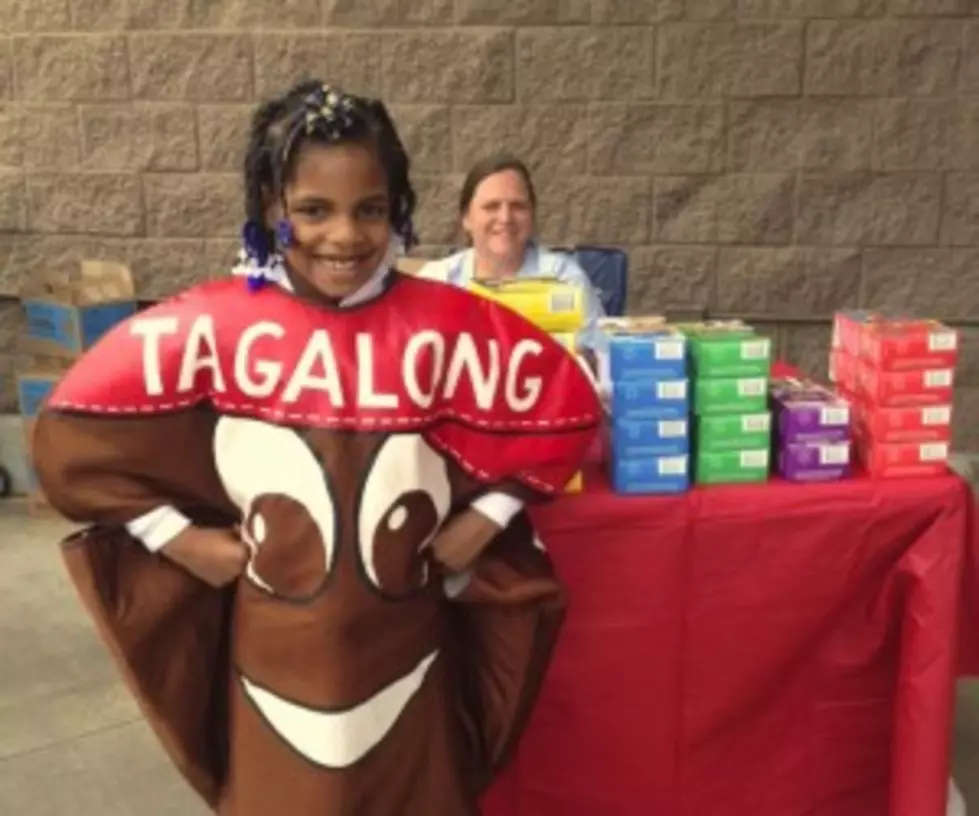 Girl Scout Cookies Have Arrived In Acadiana
Staff Photo
It started as a simple email and soon it became a roaring wave of enthusiasm in our office. The Girl Scout Cookies we ordered were here and were available for pick up. That is great news for those of us that love the annual reminder of all the neat things that Girl Scouts do.
If you weren't fortunate enough to have a neighborhood Girl Scout come by your home or a parent of a Girl Scout working the office for orders I have some good news.
Many of the local Girl Scouts and their leaders will have cookie sales set up in front of area businesses. My new friend Sierra and her mom were part of a troop that set up shop in front of the Walmart in Crowley over the weekend. This way you can still satisfy that sweet tooth and help the Girl Scouts continue their mission of helping young girls grow into incredible leaders. If you want to find out where cookie sales are being held in your area, use this fancy mobile app.
What cookies are available? Most of the troops still have most of the favorites available for sale. The official Girl Scout website lists all the cookies that the organization sells. Not all varieties are available in all parts of the country though.
What is your favorite Girl Scout Cookie? According to the Girl Scouts about one in four of us prefer the Thin Mints. Then comes the Samoa or Caramel Delight, this cookie has two names because it is produced by two different bakers.  About one in five Americans counts the Samoa as their favorite cookie.  Next on the list is Peanut Butter Patties/Tagalongs preferred by  13% of cookie lovers, then Do-Si-Dos/Peanut Butter Sandwich cookies at 11%. Rounding out the top five is the Short Bread/ Trefoils at 9%.
Regardless which cookie you like most you just can't go wrong in purchasing something that tastes good and makes our citizens better stewards of their community. I do hope you will support Girl Scouts and maybe buy an extra box or two where ever you see these hard working young ladies and their even harder working leaders offering them for sale.