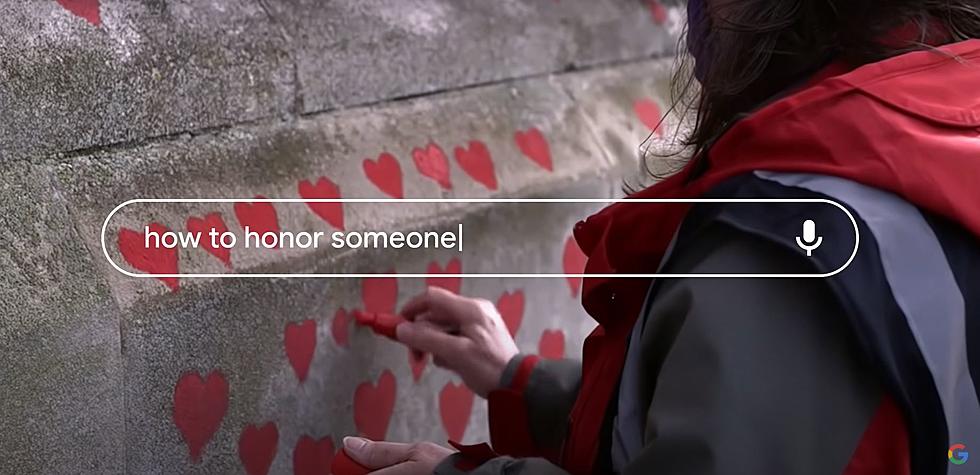 Google Releases Emotional Video for 'A Year in Search 2021′
Kaylin King
2021. The year we thought was going to be a comeback. It proved to be just as challenging as 2020. From the continuing pandemic, natural disasters, protests and overall uncertainty... it was a tough one to swallow.
Google has released an emotional compilation of what people searched for throughout 2021 in the United States. It's somber, but also hopeful for our future.
The 2 minute video touched on everything we went through this year. The highs, the lows, the grim, and the heartwarming. All these moments remind us that this was a long year, and what we have survived as a country.
The main focus, of course, is Covid-19 and the pandemic. I think we have realized, as a country, that this will be around for the rest of our lives. The severity of it might not be as crucial as it was last year, but it will be something that will change our lives from here on out. The vaccine, the booster, the potential lockdowns, the new variants. It's part of our lives now.
Google did an impecable job showcasing the countless frontline workers and essential personnel in this video. The amount of suffering they have seen, and what their personal lives turned into this year brings me to tears. I don't think we will ever understand just how much these men and women fighting this virus have sacrificed, physically and mentally.
The video touched on so many things that happened this year. It's crazy to believe that some of the highlights happened within the last 12 months, because the last two years have blurred together.
Although there was many moments of sadness and melancholy, there were also joyous and hopeful ones. Families were reunited after over a year of being apart, concerts returned, history being made in sports, and many other things that felt monumental in year of uncertainty.
Regardless of anything this year, I think you should be proud of you. The last year has been rough to get through. It was a mental gut check for almost all of us. It's been hard not to be able to interract with others, or enjoy the things we once used to without countless precautions.
I think we are getting back on track, and I hope that the bonds we have formed with others from the past two years carry us through. It's been a rough ride, but there's always hope.
Eight Things To Giveaway To Encourage Folks To Wear Mask