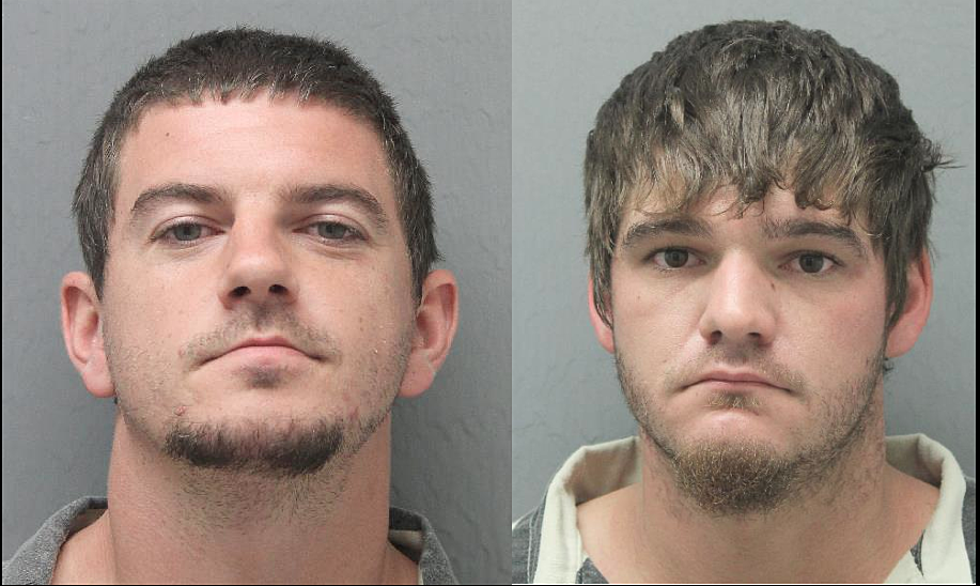 Gueydan Men Arrested in Counterfeit Scheme
VPSO via KATC
Spend all you want, we'll just make more if only that was true of money. It isn't since we, the people, aren't allowed by law to print our own money when someone does it usually garners the attention of law enforcement. Such was the case in Vermilion Parish this past Sunday.
The Vermilion Parish Sheriff's Department received a request from Gueydan Police to investigate a counterfeit money claim from a business owner. The business was located just outside of Gueydan so VPSO was called in. The business owner reported that two men had recently been in his place of business and paid for items with money that didn't look right.
Upon further review, it turned out the money was in fact fake.
The business owner alerted the VPSO Deputies as to the identity of the two individuals he suspected in the case. The deputy made contact with the pair. That's when more counterfeit bills were discovered.  Arrested in the case were Bo Bourque and Tommy Lege.
The two men, both from Gueydan, are facing charges on several counts of monetary instrument abuse. Lege is facing an additional contempt of court charge.