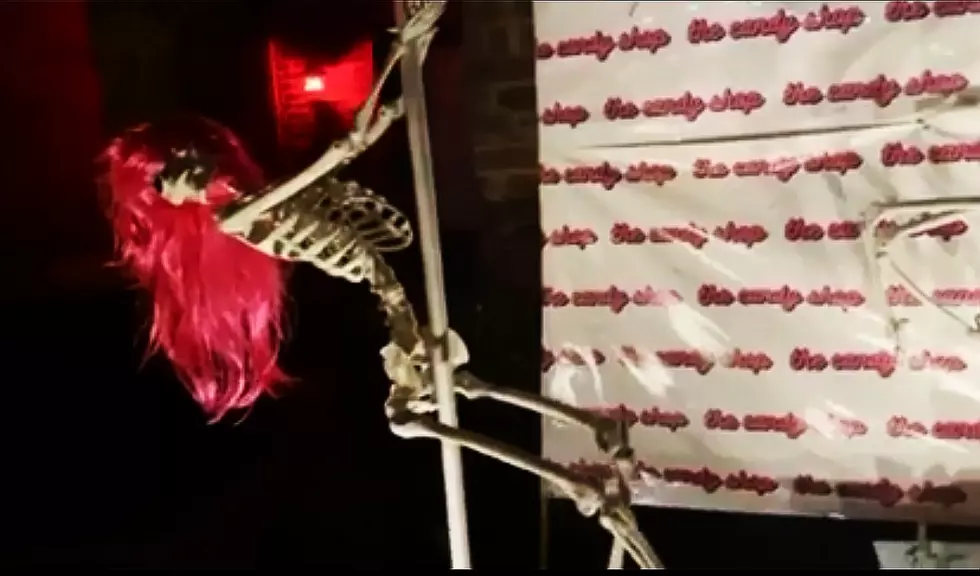 HOA Tells Woman to Take Down Adult Themed 'Stripper Skeleton' Halloween Decorations [Video]
Facebook/AngelaNava
A Texas woman is pushing back against her neighborhood HOA complaints over her adult themed Halloween decorations featuring "Stripper Skeletons" complete with poles, a stage, lighting and music.
Angela Nava of Richmond, Tx calls her Halloween display "The Candy Shop" modeled after a strip club. Nava says her neighbors love the decorations and enjoy seeing "The Candy Shop" on their nightly walks. However, her local HOA is reportedly not as enthusiastic.
Nava tells abc.com she received a letter from her HOA this past Sunday saying the skeletons are "offensively positioned" and that "she has 30 days to remove the decorations."
Angela doesn't just have "Stripper Skeletons" set up in her front yard, she has the whole strip club partying complete with patrons, lap dances and more...and it's awesome!
But, not so fast. Nava says the 30 day deadline obviously falls well after Halloween, so she is keeping her "Stripper Skeletons" up until Halloween is over.
Something tells me her HOA actually kind of likes her Halloween decorations, but they have to do "something" in an effort to discourage things getting out of hand. Otherwise, I would think they would have instructed her take down the decorations immediately unless rules state a 30 day notice must given.
What Kids Do Not Want While Out Trick-Or-Treating