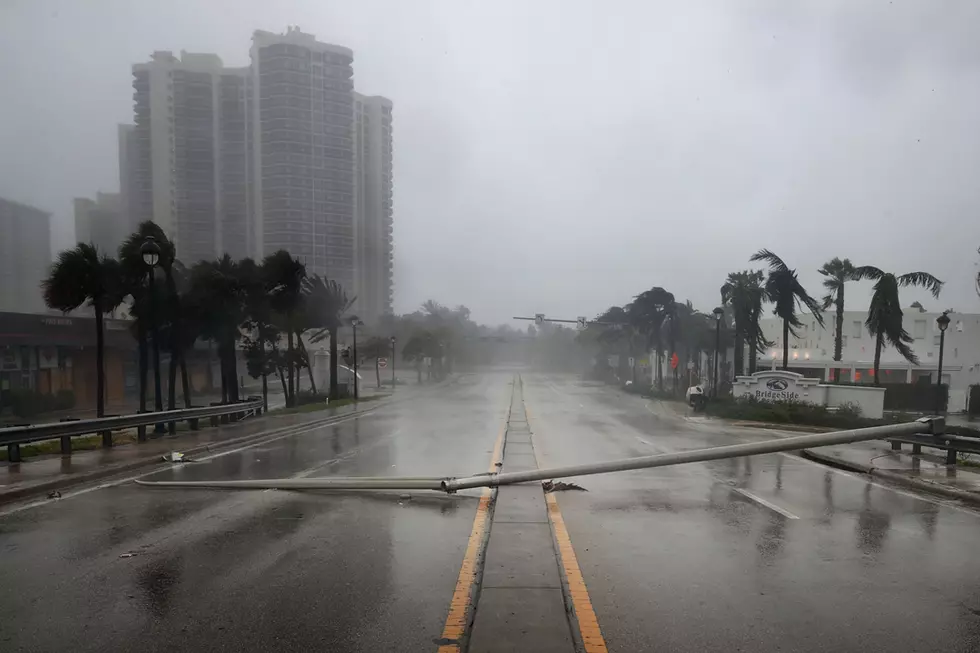 Hurricane Dorian Could Hit As A Category 4
Chip Somodevilla/Getty Images
The National Hurricane Center is now predicting Hurricane Dorian could strengthen to a Category 4 storm as it makes landfall along the Atlantic coast.
A Category 4 hurricane produces devastating sustained winds of around 130 mph and produces heavy rain.
Hurricane Dorian is expected to make landfall this coming Labor Day somewhere along the Florida or Georgia coasts.
"Warm waters are expected to strengthen the storm over the next few days. It's on track to smack Grand Bahama island on Sunday. The affected areas in the US will feel tropical-storm-force winds -- at least 39 mph -- as early as Saturday evening."