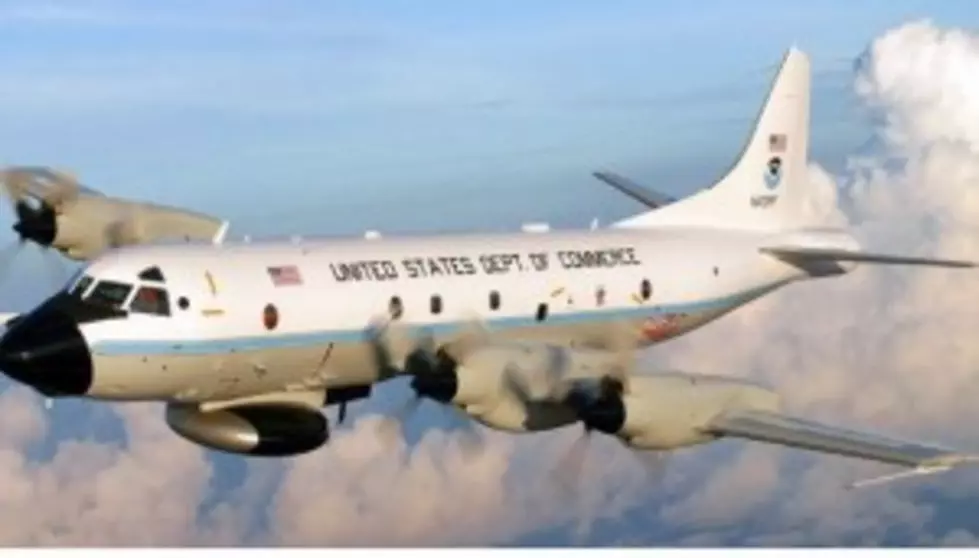 Hurricane Hunters Bring Awareness Tour To New Orleans
NOAA
Every hurricane season we hear about the Hurricane Hunters. Those are the men and women who climb inside an Air Force aircraft and fly directly into the heart of one of nature's most powerful forces, a hurricane.
The information these sophisticated aircraft send back to forecasters on land is one of the reasons hurricane forecasting has become more accurate over the past few decades.
If you'd like to see one of these amazing Hurricane Hunter aircraft you will get that chance this Wednesday at New Orleans Lake Front Airport. The WP-3 Orion turboprop aircraft will be on display from 3:30-5:00pm. NOAA, the National Oceanic and Atmospheric Administration, is bringing the plane to the New Orleans area as part of a coastal tour to increase the awareness of hurricane preparedness. There will also be exhibits and personnel on hand from the American Red Cross and the National Weather Service.  There is no charge to visit the exhibit.