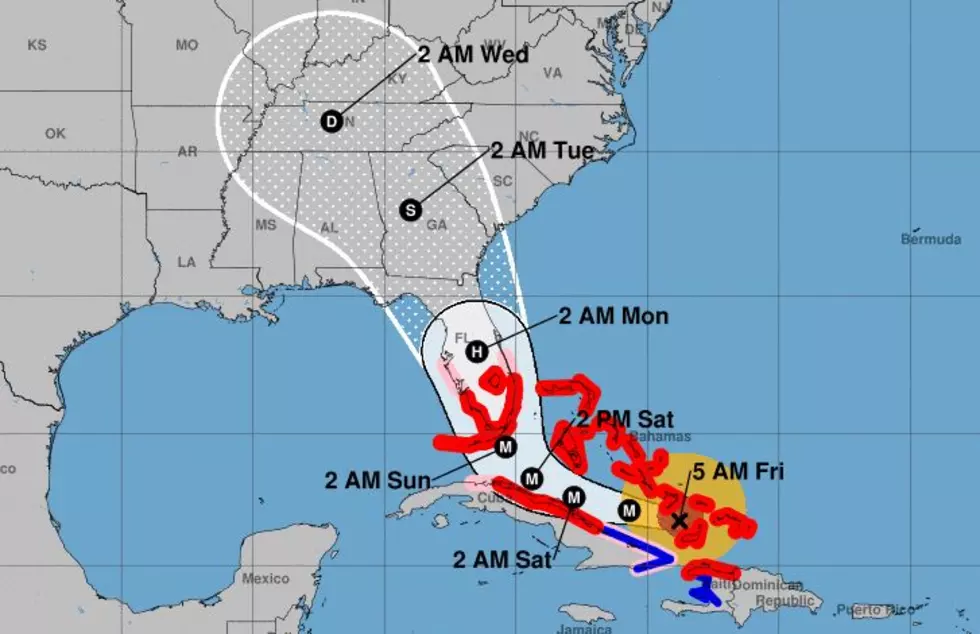 Irma, Katia, And Jose – The Latest On The Three Hurricanes
nhc.noaa.gov
Hurricane Irma - Hurricane warnings and watches are now posted for portions of Florida. That National Hurricane Center and basically all tropical model guidance are in agreement, it's going to be a very tough weekend for the Florida peninsula.
Hurricane Irma is still a major hurricane this morning although overnight observations did show a very slight decrease in the maximum sustained winds. On the current forecast track, Irma should move between the islands of the Bahamas and Cuba today and early Saturday. Forecasters then believe the system will take a northern turn and impact the Florida coast late Saturday and into Sunday.
Hurricane Jose - This system is still well out in the Atlantic. It is following a similar path as Irma. However, forecasters believe that Jose will make a turn to the north and only brush the northern Leeward Islands with tropical storm force winds. It is expected that Jose will remain at sea after that brief encounter with those small islands.
Hurricane Katia - Based on this storm's geographical location it is actually closer to the state of Louisiana than the other two storms are. Yet, there is very little concern for Katia since forecasters believe the almost stationary storm will eventually begin to move away from Louisiana and into Mexico on Monday.