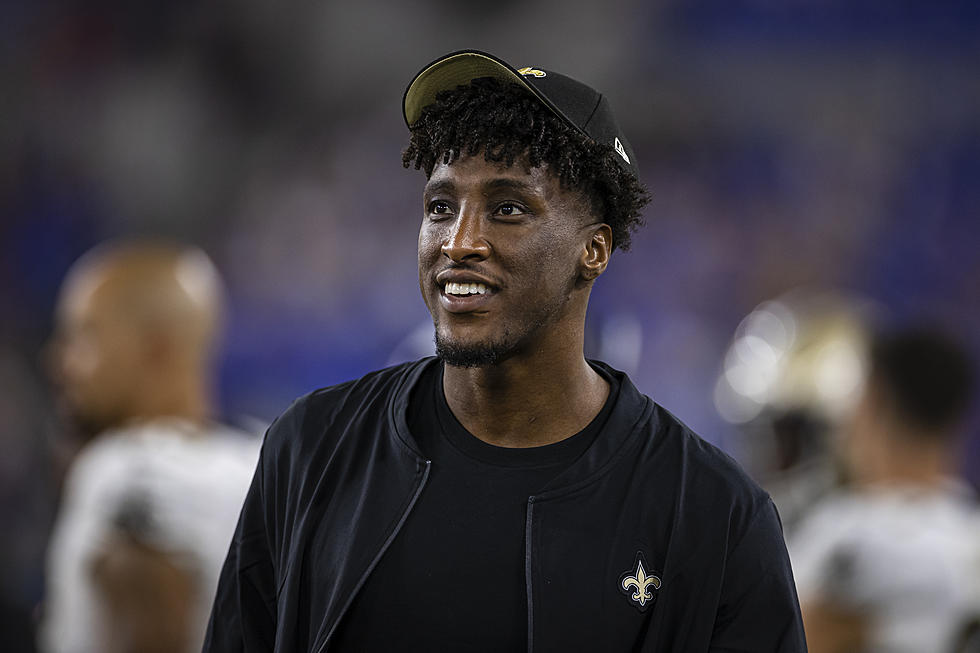 New Orleans Saints WR Michael Thomas Sends Direct Message After Controversial Arrest
(Photo by Scott Taetsch/Getty Images)
New Orleans Saints wide receiver Michael Thomas has made a public statement in response to his recent arrest on Friday evening. In a statement that could be better defined as an elite troll job, Thomas tweeted a GIF from the 1995 movie "Friday," featuring a scene where characters are humorously told to stay off the grass.
This gesture appears to be a direct reference to the altercation that led to his arrest, involving an ongoing dispute with construction workers in his neighborhood.
Reports suggest that the workers have been obstructing Thomas's property for several weeks, leading to growing tensions.
The incident escalated when a contractor accused Thomas of throwing a brick at his truck. The contractor, expressing disappointment, mentioned he was a fan of Thomas.
According to sources, the friction was further fueled by Thomas's concerns over his privacy, as contractors reportedly filmed him at his home and pointed out his residence to visitors in the gated community.
Despite the seriousness of the situation, Thomas's public response hints at his confidence that the matter is not as grave as it appears. The Kenner Police Department confirmed the arrest, detailing that Thomas was charged with Simple Battery and Criminal Mischief after a confrontation where he allegedly threatened and shoved a construction worker, also damaging the worker's truck.
However, the charges being misdemeanors and Thomas's cooperative behavior during the police investigation indicate a less severe judicial outcome. Thomas was released shortly after the arrest and is expected to play in the Saints' upcoming game against the Minnesota Vikings on Sunday.
As the story continues to unfold, more details are expected to emerge, shedding light on the circumstances leading to the altercation.
Updates will follow as the investigation progresses and more information becomes available.
LOOK: The Most Famous Actor Born Every Year