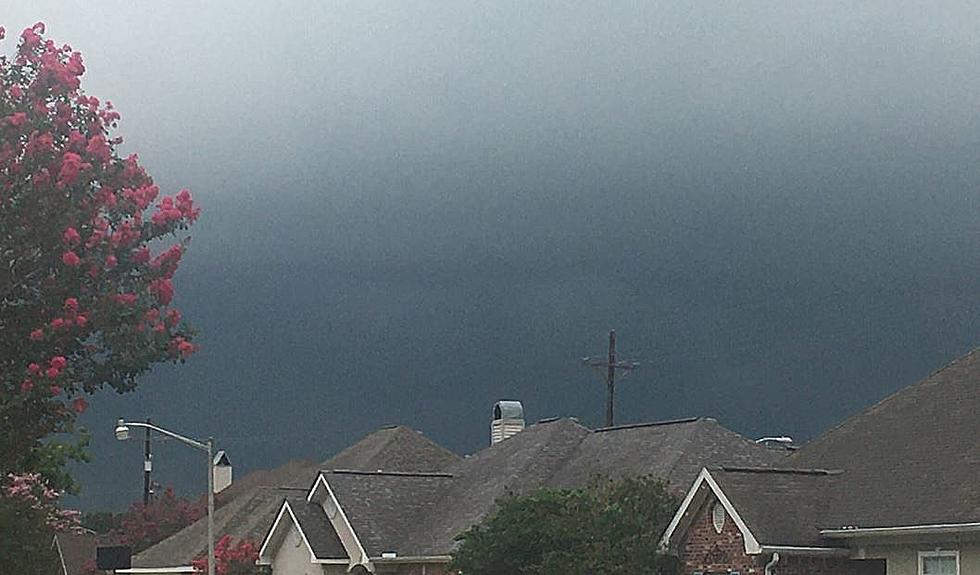 Severe Storms, Cold Temperatures for Louisiana Next Week
Staff Photo
Strong storms are not unusual for Louisiana in the springtime. But when the calendar suggests that Thanksgiving is less than a week away the threat of severe storms shouldn't be that likely, right? Wrong. Actually, the months of November and December are some of the stormiest months the state experiences every year.
Granted the most likely time for severe storms across Louisiana is April and May, the second most volatile months for extreme weather happen as we're celebrating Thanksgiving, Christmas, and New Year's. The reason for the uptick in stronger storms during those time frames has to do with the seasonal changes our planet's climate goes through each year.
In the spring, it's the heat and humidity of the approaching summer that conflict with the cooler temperatures of the winter. In the fall, the seasonal change from the hotter months to the cooler months is also a catalyst for heat, humidity, moisture, and upper-level winds to combine strong winds, frequent lightning, hail, and even tornadoes
According to forecasters with the National Weather Service Office in Lake Charles, Saturday's forecast high temperature will be about 75 degrees. By Wednesday the afternoon high is expected to barely reach 60 degrees. And yes, that's because a cold front, actually two cold fronts are expected to move through the area.
A "dry front" will push through the area on Saturday. That will provide a significant cool down for those who plan on tailgating in Baton Rouge for LSU football. As we mentioned but high will be in the middle 70s but by the time the LSU vs Georgia State game is over temperatures could be dropping through the 50s, so bring a coat.
The Storm Prediction Center has put Louisiana on notice for the potential for severe storms late Sunday into Monday as another frontal system moves through the area.
That storm system should increase rain chances and the threat of severe storms in the area as it moves through. It will also drop temperatures from near 80 degrees on Monday to an afternoon high on Tuesday in the middle 60s.
The outlook for holiday travelers in Louisiana who hope to hit the road on Wednesday is certainly much better but it will be significantly colder. No, we aren't expecting a freeze but if you plan on serving Thanksgiving dinner to your guests in an outside setting, just know that Thursday's high will only reach the lower 60s.
13 Things Men Enjoy Watching That Women Don't Understand
Gallery Credit: Bruce Mikells