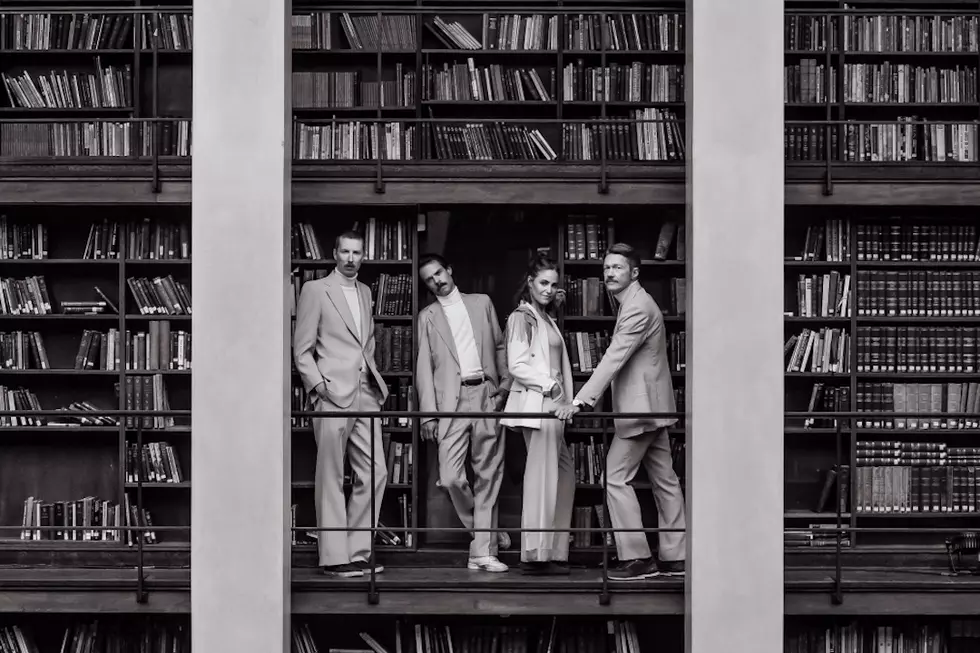 PREMIERE: Nordicana Band Darling West Share Captivating New Video for 'Still Here'
Solvieg Selj
The lilting intro to Darling West's "Still Here" is deceptive. As Mari Kreken unwinds a tail of new love, the song quickly shifts tone -- the story takes a turn, and the music veers into a warm pop crescendo. As is par for the course for the Norwegian band, "I'm Still Here" draws listeners in with its strong melody and refuses to let go.
The band began in 2013 when Mari and her husband, Tor Egil, launched it as a way to spend more time together. Tor Egil is an in-demand musician, while Mari has worked as a background singer with Marit Larsen, Stein Torleif Bjella and Maria Solheim. Mari set her nose to the grindstone, practicing guitar and harmonica, readying herself to become the frontwoman of Darling West.
The video for "Still Here" portrays the couple's fascination with folk and pop -- as warm and comforting as the song is, the video takes place in a seemingly abandoned warehouse, featuring interpretive dance. The dance evokes the pain of a love's dying embers, even as it calls upon a sense of whimsy.
"Little did we know that Christer – our guitar player and co-songwriter – is a really good dancer from his younger days," Mari explains. "Also, his little sister is a prolific choreographer here in Norway, so she came up with a great routine for this song. The rest of us are also involved with some dance moves, of course. They won't dazzle you in the same way, but we put our hearts into it. We're super proud of this video, and so grateful to Christer, Josephine and our ever so patient and wonderful videographer Nikolai, for making this happen."
Watch the official music video for "Still Here," which is premiering exclusively at The Boot today, below:
Darling West's next album, Cosmos, will be out on March 24th via Jansen Records. You can keep up with the band by following them at Instagram, Facebook and TikTok, or by visiting their official website.
Country Stars + Americana Artists With February Birthdays