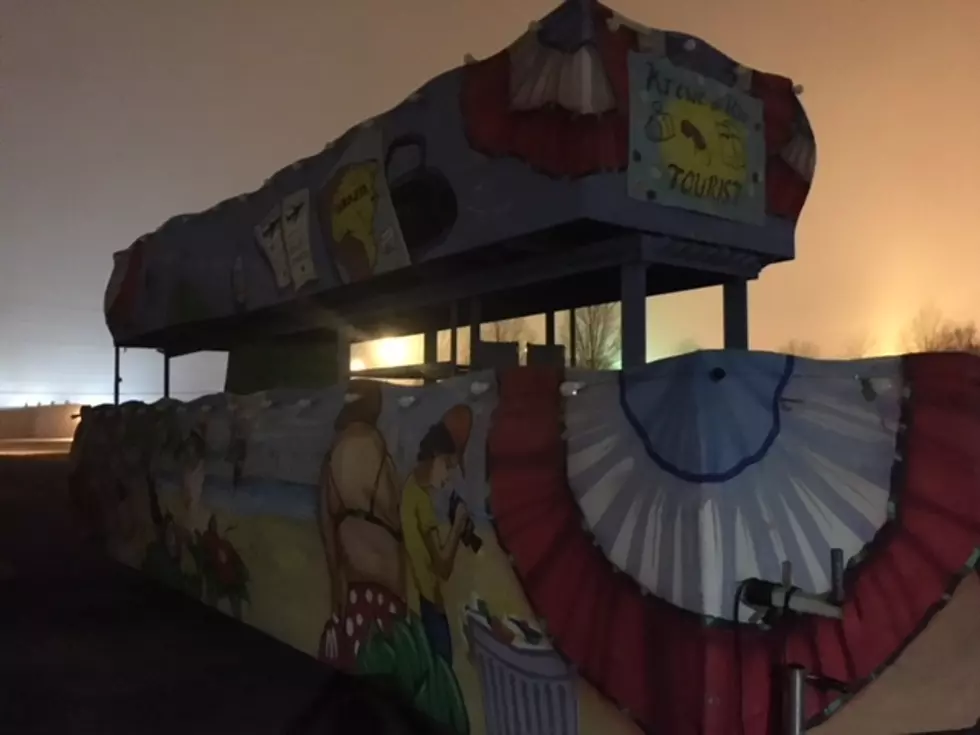 Judges for Lafayette Mardi Gras Photo Contest Revealed
Staff Photo
Keeping the spirit of the Mardi Gras season alive, socially distanced, and defrosted has been the mission of the Greater Southwest Louisiana Mardi Gras Association this year. The group by this time would have already overseen several parades and the annual Le Festival de Mardi Gras a Lafayette at Cajun Field, but this year is different.
To celebrate safely the Greater Southwest Louisiana Mardi Gras Association, whose mission is "to foster promote and coordinate Lafayette's Mardi Gras celebration", has gone virtual. The group is sponsoring a photo contest. In fact, there are two photo contests.
One division is the Yardi Gras division, that's where homeowners and business owners can decorate their places in a Mardi Gras theme for a chance to win a top prize of $2,500 dollars.
Then there is Mardi Gras on the Geaux, where anyone can show their Mardi Gras spirit by decorating their vehicle, RV, motorcycle, and of course themselves and snapping a picture anywhere along the Lafayette parade route. The top prize in that contest is also $2,500.
Of course, all of this fun is made possible because of community-minded businesses that believe in the spirit and the economic impact of Mardi Gras in Acadiana. Among those who are helping us put on this year's contest.
The Lafayette Convention and Visitors Commission, their job is to make sure that everyone knows about the good times you'll pass when you come for a visit to Cajun Country.
Service Chevrolet Cadillac, for years their tough Chevy trucks have pulled the floats in our Mardi Gras Parades.
Sonic Drive-In, they are America's Drive-In and where Acadiana loves to pull in for a great meal before, during, or after every Mardi Gras celebration.
Primeaux RV, located just off I-49 in Carencro, and many of their RVs, campers, and fifth wheels are what you'd normally be seeing parked at Cajun Field for all the fun.
Without the support of those listed above, we wouldn't be able to have much Mardi Gras fun this year. So to simply say Thank You is truly an understatement.
By the way, the deadline for entry is 5 pm on Fat Tuesday, so even with the wintry weather, there is still time for you to snap a photo and enter. But please, only if you can do it safely.
If we're going to have a contest, that means we need to have judges. Here's who is going to be helping us decide who the winners in each division are in no particular order.
Josh Guillory, Lafayette Mayor-President, you can bet he knows his way around a Mardi Gras float, that's for sure.
Jake Delhomme, Jake certainly knows how to get a Ragin Cajun crowd fired up on the football field. I bet he's been a part of a Mardi Gras party or two in his time as well.
Mark Garber, Lafayette Parish Sheriff, his deputies are working hard always but especially hard for you during this outbreak of winter weather.
Cupid, you know him for that famous "Shuffle" we know he loves Lafayette, Acadiana, passing a good time, and Mardi Gras.
Lafayette City Marshal Reggie Thomas, the newly elected City Marshal certainly has an understanding of just how important the Mardi Gras season is to the city of Lafayette.
Sammy Kershaw, the Kaplan native has seen many a Mardi Gras from the big cities to chicken chasing out in the country. Sammy knows a thing or two about how Mardi Gras should look.
Billy Napier, The Head Coach of Louisiana's Ragin Cajuns certainly has an eye for talent on the football field, I bet he's got that same critical eye when it comes to Mardi Gras
Wayne Toups, I think we've all worn out a pair of shoes or two dancing to Wayne and Zydecajun at many a Mardi Gras festival or dance.
We plan to announce our judges' decision on Friday morning. Look for more details on our website and be listening to your favorite Townsquare Media Radio Station. And, if you can snap that photo safely you still have until 5 pm tomorrow to submit your entry.
Until then you can munch on some King Cake while you wait. What? You're not sure what kind of King Cake you want? Well, here are some unique suggestions,
Eight King Cakes With A Unique Twist