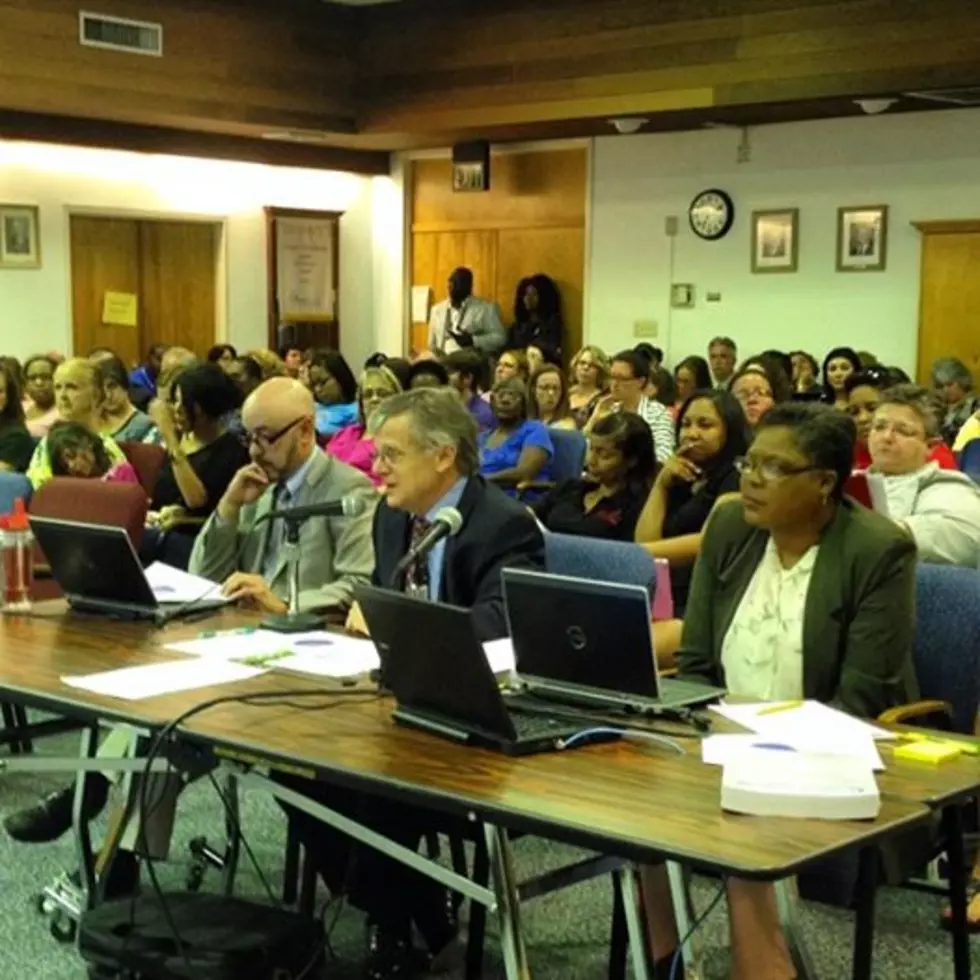 Lafayette Board Approves Another Budget Cooper Says He Won't Accept
Lafayette Parish School Board Meeting, KPEL
In yet another 6-3 vote -- called moments after a raging thunderstorm caused a power outage in the board room -- the Lafayette Parish School Board met the state's deadline and approved a $429 million budget Monday night.
The budget cuts 150 positions that include special ed teachers and assistants, regular ed teachers, assistant principals, counselors and disciplinarians, but it restores $308,000 to AMIkids, the district's alternative education program for kids with discipline problems. It eliminates the administration's Community Collaboration and Partnerships division, which comprises three employees, and cuts the board's reimbursements fund.
About $6.8 million in surplus dollars from the district's rainy-day fund was used to balance the budget. About $2.5 million is set aside for district staff to appeal cuts made to their departments.
Superintendent Pat Cooper says he won't send the budget to the state Department of Education as it "disproportionately affects" the district's low-performing schools and breaks the state's Act 1 law. He says the district will use the 2013-14 budget until the board's budget complies with Act 1.
Law requires the budget to be submitted to the state by Sept. 30.
Board attorney Ken Sills says his firm reviewed the budget and found no evidence of lawbreaking, and he notes that the board is required to submit the budget -- not the superintendent.
The same board members who have consistently voted together in recent months continued the trend on the budget vote, with Kermit Bouillion, Shelton Cobb and Mark Cockerham voting against it.