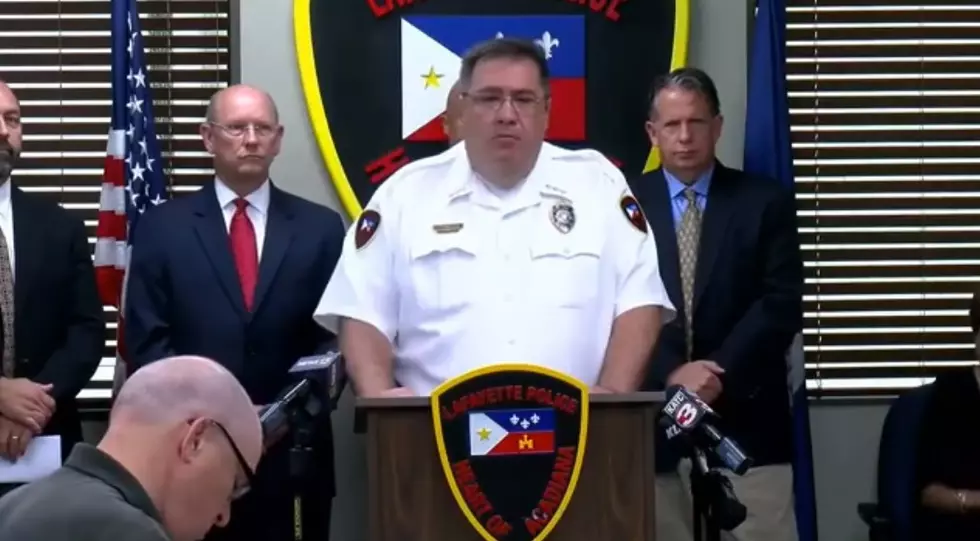 Lafayette Police Dept. Address How You Can Help Fallen Cpl. Michael Middlebrook's Family [Video]
YouTube via KATC
Last week, the First Responder community and all of Acadiana were rocked by the shooting of Cpl. Michael Middlebrook. Middlebrook leaves behind his wife and young daughter. A lot of people are looking for ways to help the Middlebrook family in the wake of this tragedy, and here's what you can do.
KATC reports the "Community Foundation of Acadiana is accepting monetary donations for the City of Lafayette Police Department Fallen Heroes Fund at their website cfacadiana.org". 
You can also drop off or mail a check to: Community Foundation of Acadiana, 1035 Camellia Blvd., Ste. 100, Memo: Lafayette PD Fund, Lafayette, LA 70508.