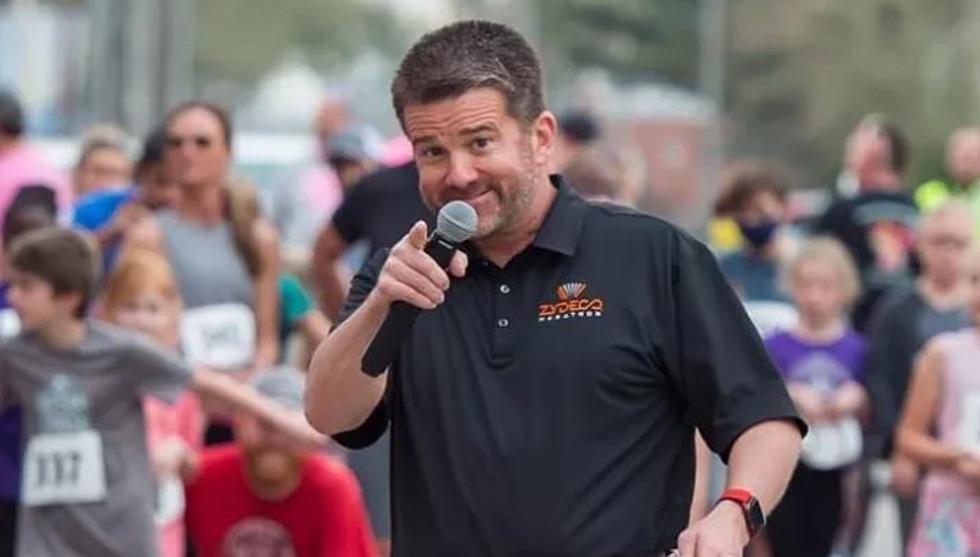 Lafayette's 'St. Jude Hero' Patrick Hardy Fighting Malignant Brain Tumor, GoFundMe Set Up for Him
Patrick Hardy
LAFAYETTE, La. (KPEL News) - "St. Jude's Hero needs a hero."
Patrick Hardy of Lafayette, known as the "St. Jude Hero," is now in the fight of his life against a malignant brain tumor that has been afflicting him for the last year or so. His battle against the Grade 4 Glioblastoma took on another complication nearly a month ago in March when he suffered a seizure that has left him unable to work, has given him short term memory loss, and has left him unable to drive.
For years, Patrick has dedicated himself to raising money around Acadiana for children that need St. Jude. As someone who has met him multiple times, he has an infectious personality and a determination that allows him to be a fantastic advocate for St. Jude.
Krystal Romero, the Acadiana Director for Louisiana Right to Life and a friend of Patrick, decided to put together a fundraiser to let everyone know about Patrick and his wife Andrea's situation, as the medical bills continue to mount.
Krystal took that message to the Moon Griffon Show on Thursday. It's a show that Patrick has been on multiple times to promote events benefitting St. Jude.
"Patrick is an exceptional man who has done so much to help others," says Griffon. "He's got such a big heart, always helping the kids of St. Jude. "I'm proud to call him a friend."
In their interview, Moon and Krystal talk about the exceptional man Patrick is, tell stories about how he has fought for the kids of St. Jude, to talk about how he is in the fight of his life right now, and to give others the opportunity to give to the GoFundMe page Krystal felt called to set up for him.
8 Reasons Why a Donation to St. Jude Helps Your Community
St. Jude Children's Research Hospital is among the most critical organizations we have to fight childhood cancer. From diagnosis and treatment to recovery, St. Jude provides care to children and their families throughout their fight against cancer.
But St. Jude can only operate with the support of donors. For less than the cost of a Netflix subscription, a monthly donation to St. Jude Children's Research Hospital is a lifeline to helping win the fight against childhood cancer throughout the world.
Becoming a Partner in Hope is easy, fulfilling, and tax-deductible. Here's why a donation to St. Jude impacts children throughout your community and around the world.
Visitors to St. Jude Children's Research Hospital Share What Inspired Them
Visitors to the Danny Thomas Pavilion on the grounds of St. Jude Children's Research Hospital were recently asked what inspired them during their visit and these were their answers.
The ABC's of Cancer Created By St. Jude Patients
The ABCs of Cancer is one of the most amazing parts of the hospital. It is a wall solely made up of the 26 letters of the alphabet and designed by patients at St. Jude.