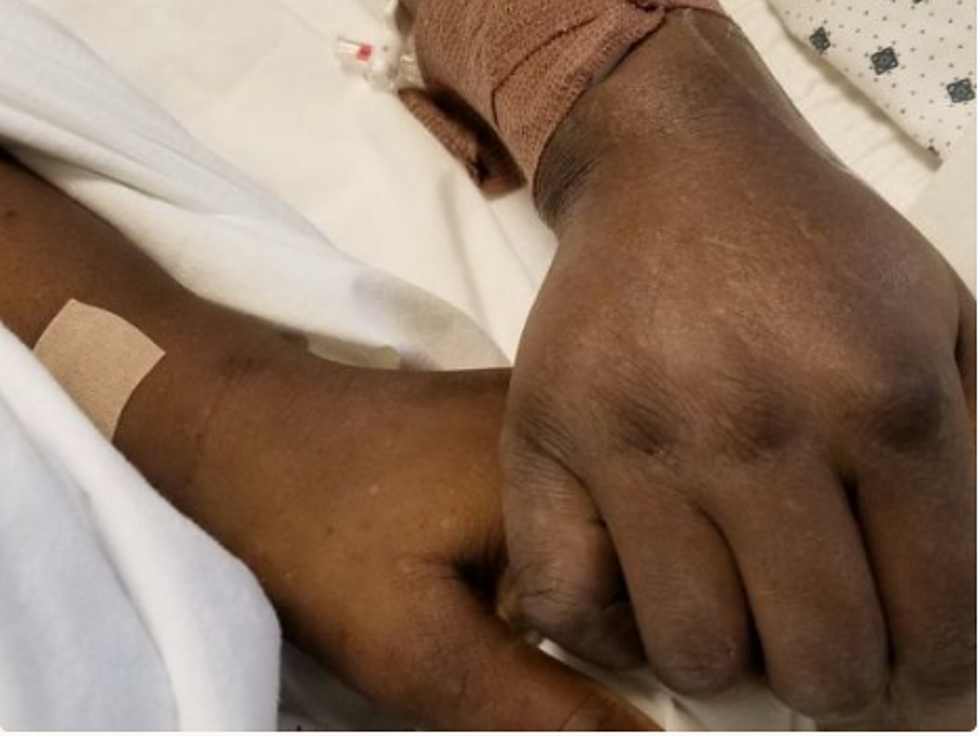 Louisiana Couple Passes From COVID-19 While Holding Hands
GoFundMe.com
Out of tragedy often comes the most touching stories. This case of two more coronavirus deaths from the Lake Charles area is less about the virus and more about the bond between the couple that succumbed to the disease.
Reporter Drew Marine of Lake Charles TV station KPLC scripted a wonderful story on that station's website chronicling the loving relationship of Pastor Steven and Barbra Randolph.
The couple, as well as one of the couple's children, were diagnosed with coronavirus. Both Pastor Steven and his wife, Ms. Barbara reportedly had underlying health conditions that made their recovery from the COVID-19 virus very difficult. While their child did recover, Pastor Steven and Ms. Barbara did not.
As the family gathered in the parking lot of the hospital to offer prayers, inside the hospital the couple was placed in beds that were side by side. While the family face-timed the couple, they weren't allowed in because of visiting restrictions, the couple held hands as they were taken off of the ventilators that had been keeping them alive.
According to the story on KPLC Barbra passed first and Pastor Steven passed a few minutes later. The family has established a GoFundMe Account to help pay for final expenses for the couple.
While this story is certainly a tragedy in every sense of the word, it is also a very telling and beautiful story of love and commitment. I did not know Pastor Steven nor Ms. Barbara but I bet I would have loved them.
Couples who can share this kind of love with each other have a tendency to share a lot of love with others. Judging by the response from the community, it's easy to see that the lessons of Pastor Steven and Ms. Barbara will stay with us for quite some time.