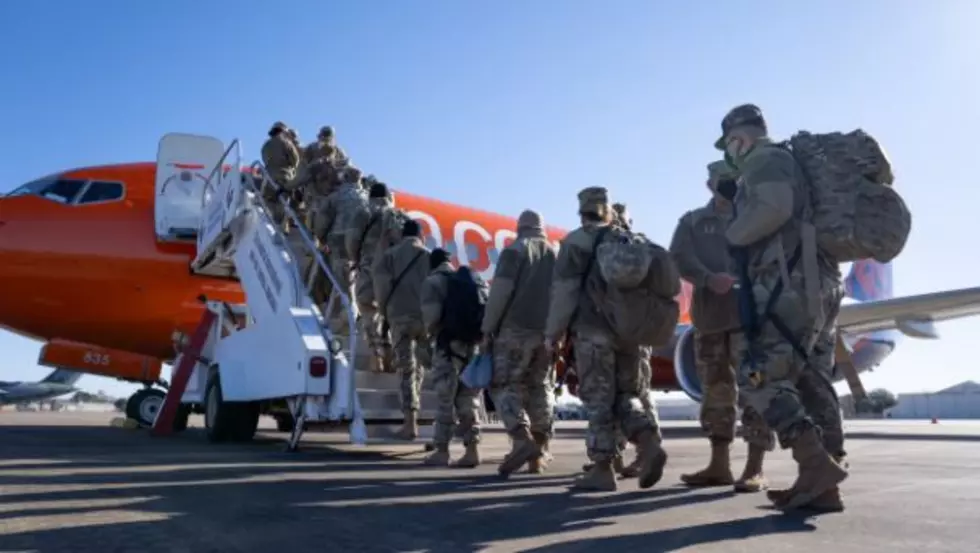 Louisiana Guardsmen to Assist with Inauguration Security
Photo by Staff Sgt. Josiah Pugh Courtesy of KATC
Members of the Louisiana National Guard are used to be called on when help is needed the most. When our state suffers damage from floods and hurricanes it is the citizen-soldiers of the National Guard that offer security, aid, and assistance to those that are affected the most. When manpower was needed to help our state battle the invisible enemy that is the coronavirus, it was the Louisiana National Guard that stepped in and stepped up.
Now, as our country prepares for what will hopefully be a peaceful transition between the administration of President Trump and President-Elect Joe Biden almost two hundred members of Louisiana's National Guard will be standing at the ready should the need arise.
Governor John Bel Edwards authorize the use of 174 members of the Louisiana National Guard to assist in security operations at inaugural ceremonies in Washington D.C. this week. The Guardsmen left Alexandria over the weekend and will be part of a contingent of citizen soldiers from around the nation serving in various capacities during the inauguration events.
The Guardsmen from around the country are expected to play a part in crow control and management, traffic control and management, as well as provide logistical support. Teams from the various National Guard units will also provide medical support and assistance should that be needed.
It's estimated that 25,000 National Guard Troops from around the nation will be in Washington D.C. to help oversee an orderly transfer of power. Inauguration day is this Wednesday with the official swearing-in of President-Elect Biden planned for Noon on the steps of the Capitol.
There was no official timetable given as to when these deployed troops would be returning but we can only assume that as events in Washington D.C. come to a close the need for additional security will no longer be needed.
Top 10 Best Places To Retire (According to Wallethub)