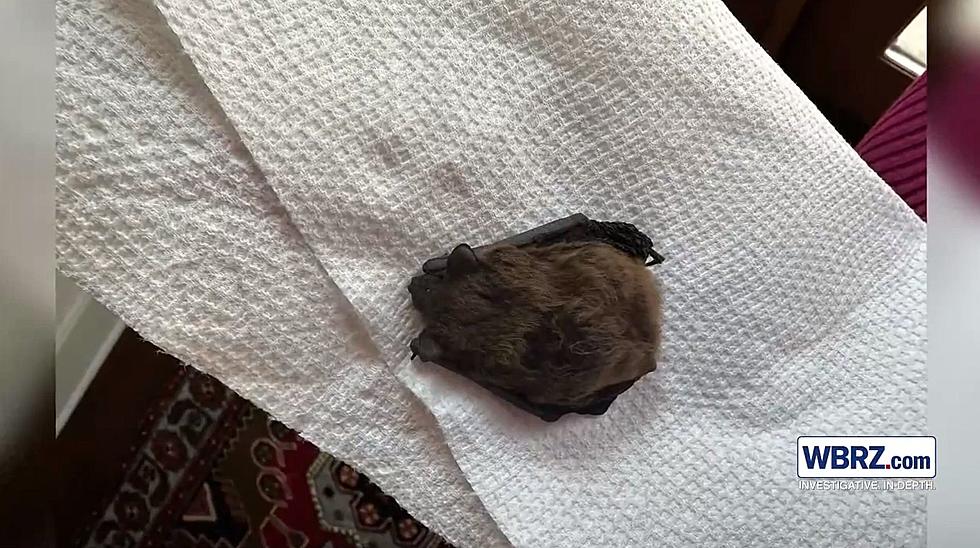 Louisiana Man Can't Break Lease Agreement for Apartment Infested With Bats
WBRZ.com
A Louisiana man claims he's not being allowed to break his lease agreement on his Baton Rouge apartment he hasn't stayed in for weeks...because it's infested with bats.
Louisiana Man's Apartment Infested With Bats
Baton Rouge resident Tyrie Parquet tells WBRZ that property managers at Copper Ridge Apartments are refusing to let him out of his lease agreement even though his apartment is infested with bats.
Parquet says the bat issues in his apartment are so bad he hasn't stayed there in weeks.
In an interview with WBRZ, Parquet claims that a manager at Copper Ridge Apartments told him that a bat infestation is no reason for them to allow him to break the lease agreement.
At this point, Parquet says that the apartment management will not allow him to break the lease agreement without levying penalties and fines for doing so.
Parquet tells WBRZ.com -
"Her boss wanted to ask me, 'Where in the lease does it say I have to be let out for a bat infestation?'
So I said, 'Where in the lease did it say I would be living with bats?'"
Not only has Parquet been dealing with live bats flapping around his apartment, but he's found dead ones too.
The photo above is of a dead bat that Parquet discovered as he moved out of his apartment.
Paquet says at this point, he's now got to pay for a new apartment, a new security deposit, and has to hire a lawyer because he claims the apartment complex management is threatening to put this on his credit.
Read more at WBRZ.com.
Plant Some Of These In Your Garden to Keep Mosquitoes Away
As we previously told you, mosquitoes are the most
dangerous creatures on earth
. If you want to keep them away from you're yard, these plants can help!