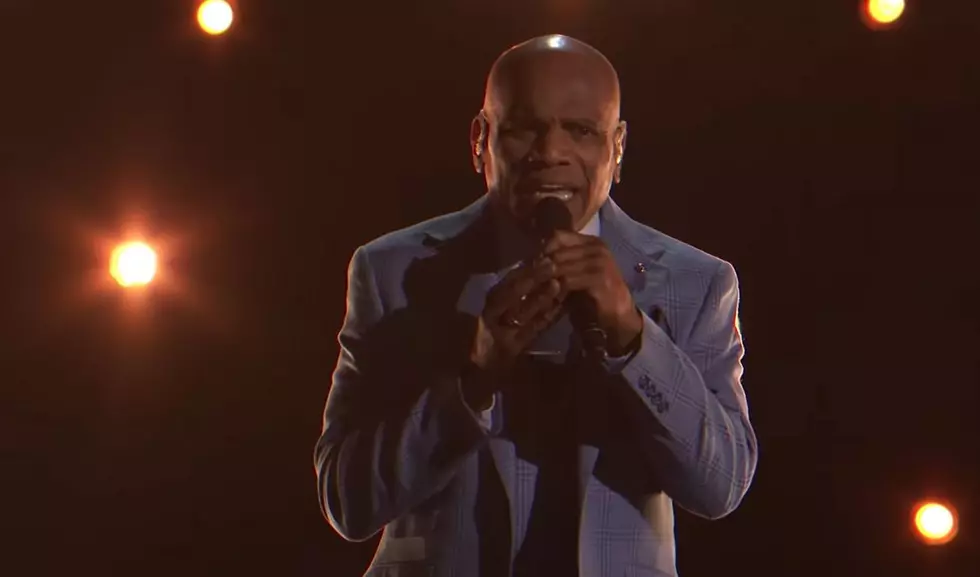 Louisiana's Archie Williams Heads to Finals of 'America's Got Talent'
America's Got Talent via YouTube
It was another big performance for Baton Rouge native Archie Williams on "American's Got Talent" last night. And for his effort, Williams is now on to the show's finals in a couple of weeks.
On Tuesday night's show, Williams delivered a heartfelt rendition of "Flying Without Wings."
Early on in Wednesday's hourlong episode, it was announced that Williams was one of three contestants in danger of being eliminated. The other two were Las Vegas silks aerialist Alan Silva and Washington, D.C. percussionist Malik "DOPE" Stewart.
Viewers could vote online during the show to save one those three contestants, while the judges picked the final act moving on into the finals from the two who remained. At the end of America's vote, it was Silva that got their nod, leaving Williams' fate in the hands of the judges.
Judge Sofia Vergara was conflicted because she loved both performers (Williams and Stewart) but ended up voting for Williams.
Howie Mandel called Stewart "an original" and tied things up with a vote for the percussionist.
The deciding vote came from Heidi Klum: "Malik, I know that you have a bright future ahead of you, regardless of what's going to happen today; and you, Archie, have had most of your life taken away from you, so I'm not going to do it to you right now, so I'm going to pick you, Archie."
Williams joins Chicago singing duo Broken Roots, Stockton, California spoken word poet Brandon Leake, Toronto child singer Robert Battaglia and Silva so far in the finals.
The second semifinal round of "America's Got Talent" will happen on Tuesday at 7 pm on NBC with 11 more competitors. Five of those competitors will move on to the finale the following week.
The winner gets $1 million and their own show in Las Vegas.
Things Not Welcomed Into State of Louisiana