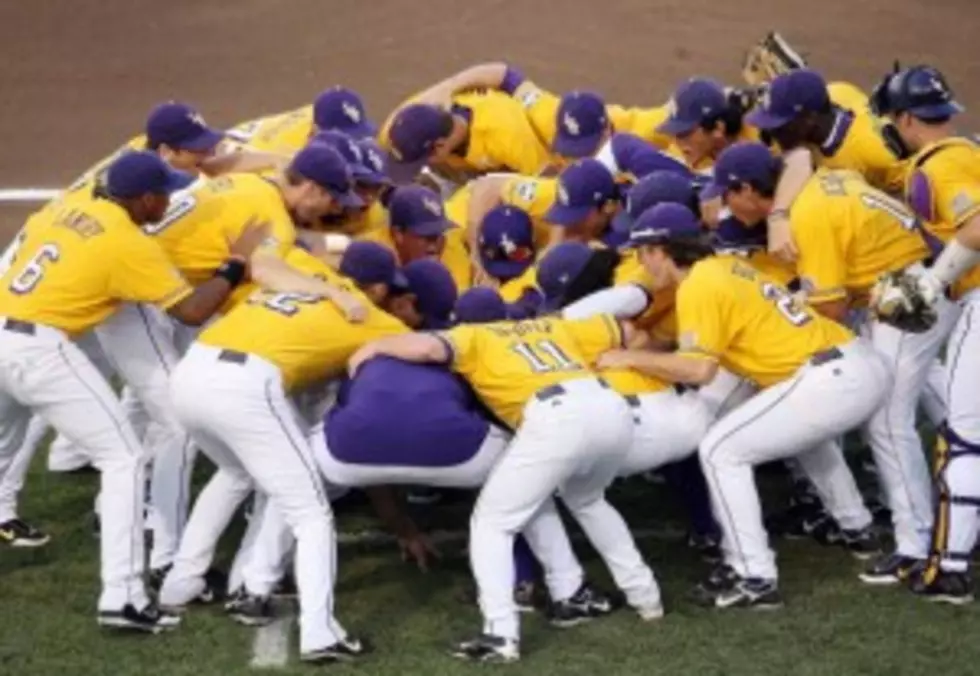 LSU In Must Win Situation Tonight
Elsa/Getty Images
The LSU Tiger Baseball team was in the driver's seat going into Sunday night's game against the Houston Cougars. The Tigers were in the winner's bracket of their NCAA Regional and only needed to put the Cougars away to earn the right to  move on to a NCAA Super Regional next weekend.
Obviously the team from Houston was not intimidated by the Tiger mystique and playing under the lights at Alex Box as they stopped the Tigers by the score of 5-4 in 11 innings.
That sets up an "if necessary game" tonight between the same two teams. Tiger shortstop Alex Bregman tells the Louisiana Radio Network the Tigers will be ready for this cat fight tonight.
"We're going to do everything possible to win that game. We are going out there and play aggressive. We are going to have fun and let it rip."
Tonight's winner will face the winner of the Texas vs Texas A&M if necessary game which is being played tonight in Houston.