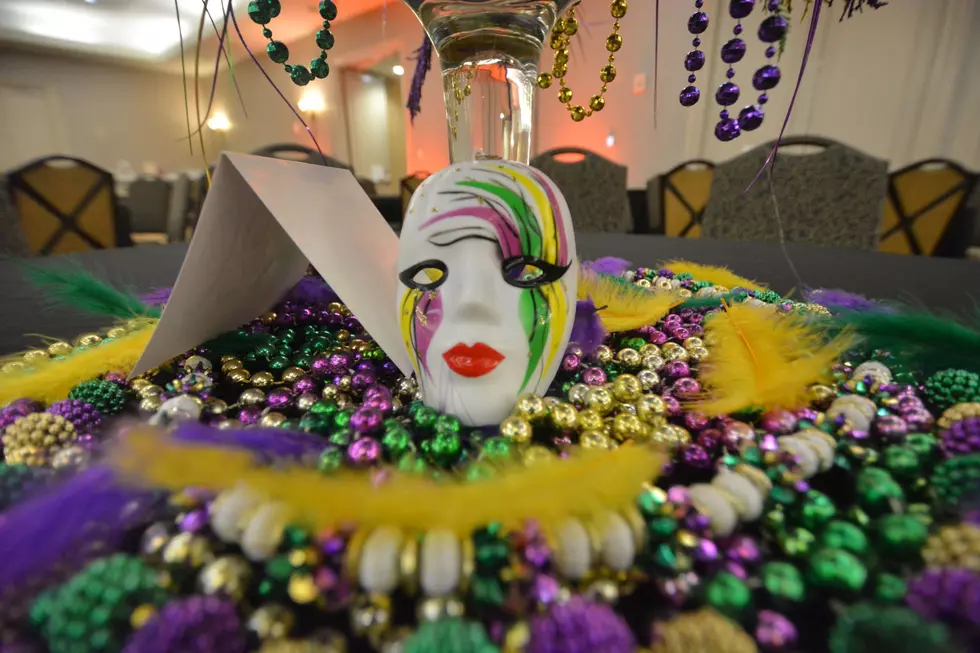 Yardi Gras Contest Entries Revealed [Photos]
Staff Photo
For the past few weeks, the Greater Southwest Louisiana Mardi Gras Association has been asking for you to show your Mardi Gras spirit. Normally, they'd be asking you to show your spirit on the Lafayette parade route or at Le Festival de Mardi Gras a Lafayette at Cajun Field. As you know, we didn't get to have either of those this year.
Still, this is South Louisiana and we aren't going to let some pesky virus keep us from showing off how much we love the carnival season. The past few weeks we've been asking you to show us how you Mardi Gras with our Yardi Gras and Mardi Gras on the Geaux photo contests.
Here's a selection of some of the entries that we received in the contest. As you can see, the Mardi Gras spirit is alive and well in Lafayette and Acadiana. As you scroll through our photo gallery make a note of your favorite.
Meanwhile, our panel of judges will be tasked with picking out the display that they loved the best over the next few days. We'll announce the winners in our Yardi Gras and Mardi Gras on the Geaux contest on Friday morning, so make sure you tune in to this station to see which of the entries earned the top prize of $2,500.
Before you scroll through the pictures please take a minute to recognize our sponsors who supported this endeavor. Here at Townsquare Media, we'd like to thank and recognize the Greater Southwest Louisiana Mardi Gras Association. They are the folks that took pandemic lemons and made Mardi Gras lemonade with a kick by creating this contest.
A big thank you to the folks that welcome everyone to Acadiana, the Lafayette Convention and Visitors Commission. They are the first to extend a welcoming hand to any visitor who wants to know more about this wonderful place that we call home. LCVC is also responsible for making sure Lafayette's unique culture is a must-see travel stop on any itinerary.
Our photo gallery is also powered by Service Chevrolet. Their trucks pull the floats at Mardi Gras and they helped haul the freight in our contests this year.
Primeaux RV on I-49 was a big part of our contest too. If you need an RV for next Mardi Gras or tailgating or just for the fun of it, we hope you'll call them.
Of course, we have to eat and for us, that means Sonic Drive-In, they are America's Drive-In, and anytime you're on the geaux make sure you fill up your tank with one of the great favorites from Sonic.
Now, are you ready to see some Mardi Gras magic? Let's take a look. And remember we'll announce the winners right here on Friday morning. so make your selection and see if you came up with the same choices our judges made.
Yardi Gras Around Acadiana
Thanks to everyone who submitted their Mardi Gras decoration photos for this year's Yardi Gras contest. We know it's been a unique year for everyone, so we salute you and thank you for keeping the Mardi Gras spirit alive, even without the parades. Here's a sample of the entries we received over the past few weeks. Enjoy!