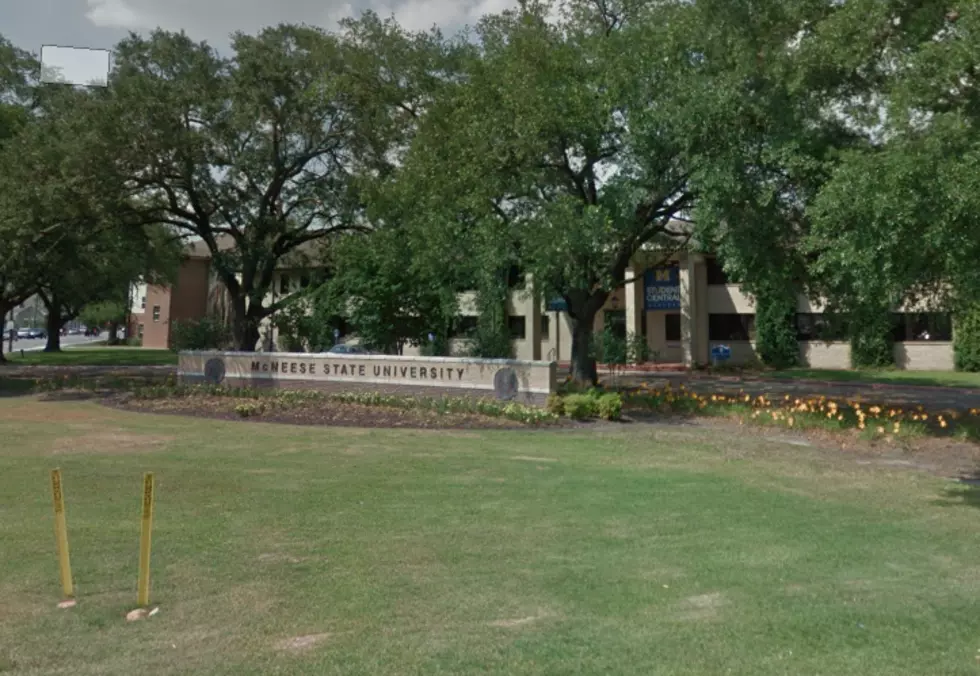 McNeese State Announces Post Season Football Ban
Google Maps/Google Streetview
Fans of the football program at McNeese State University in Lake Charles got some rather serious news yesterday. The news was delivered by Athletic Director Bruce Hemphill and it was not good news.
The football team will not be eligible for postseason play in the 2020 football season. The reason? A low Academic Progress Rate. It seems the Cowboys program hasn't been focusing enough on the student part of being a student-athlete. However, changes to that way of thinking are already well underway.
McNeese Coach Sterlin Gilbert was made aware of the potential academic penalties when he was brought on board last December. Coach Gilbert has already developed an academic performance improvement plan in association with faculty and advisors at the university.
For the sake of clarity, the Academic Progress Rate is not measured by a single year. It is an average of the previous four years. For example. the Cowboy program had APR scores of 942, 948, 892, and 892 for an average of 918.5 over the past four years. The threshold for postseason penalties is a score of 930 and below.
The Academic Progress Rate was put into effect in 2012 by the NCAA. The ban is the first time the APR standards have affected an athletic program at the Lake Charles University.
One important caveat of the ban is this. Players with one year of eligibility remaining may transfer from the school to any other school they choose. They will be allowed to be eligible to play for that school immediately instead of having to sit out a season which is the usual case for transfers.