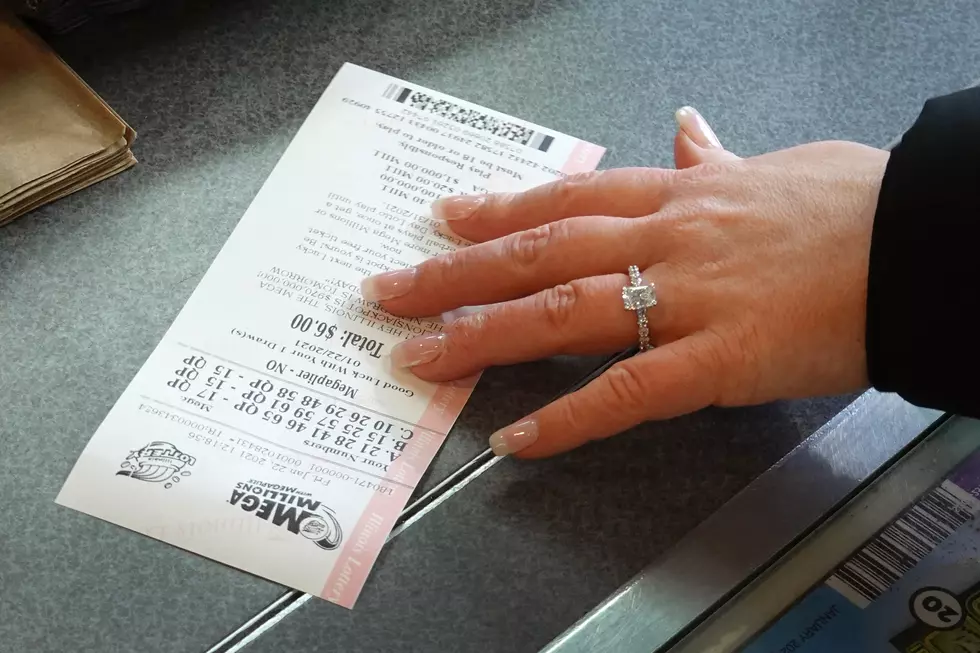 Mega Millions Confirms Louisiana Wins in Tuesday's Drawing
Scott Olson/Getty Images
The Mega Millions multi-state lottery game had a huge drawing last night. As that drawing unfolded the hopes and dreams of countless thousands of Americans hung on every bounce of the numbered ping pong balls as they were launched from the hopper during the drawing.
The jackpot for Tuesday, July 11, 2023, Mega Millions was estimated to be at $500 million dollars, yeah half of a billion dollars was riding on which numbers came out of the Mega Millions machine. If you didn't see the drawing, here's how it unfolded.
The numbers that were drawn have been confirmed by the Mega Millions website to be:
10   17   33   51   64   Mega Ball 05   Megaplier x2
The Mega Millions website has confirmed that no ticket sold across the game's multi-state footprint matched all the numbers needed to claim the $500 million top prize. But there were winners. In California, South Dakota, and Wisconsin there were tickets that matched all five of the white ball numbers. The prize for Match 5 without the Mega Ball is one million dollars.
Meanwhile in Louisiana, Lady Luck did pay many lottery players a visit last night. The Louisiana Lottery is confirming that twenty-one tickets sold for last night's drawing won a prize of $200 for matching three and the Mega Ball. Five other tickets matched those same numbers but they opted-in on the Megaplier so their prize will be $400.
There were six tickets sold in  Louisiana for last night's game that earned a prize of $500 for matching four of the white balls, another three tickets had that same match but opted for the Megaplier so their prize would be $600 by the rules of the game.
Both the Louisiana Lottery and the Texas Lottery are reporting some big money wins in last night's game as well. In Texas lottery officials there say nine tickets sold in the state were $10,000 winners while another five tickets sold for Tuesday's game earned a $20,000 prize.
In Louisiana, the Louisiana Lottery Corporation is reporting a $10,000 winning ticket for the Mega Millions drawing that was sold in Gretna at the Budget Saver on Lafayette Street. That ticket matched four of the white balls and the Mega Ball.
The other big win in Louisiana was a $20,000 winner that also matched four white balls and the Mega Ball but opted-in on the Megaplier of x2. That ticket's point of purchase was at Popingo's #2 on Burnside Avenue in Gonzales.
Meanwhile, tonight's Powerball Game will feature an estimated top prize of $725 million if you choose the annuity payout. Or, you could take the lump sum payment of $366.2 million. That drawing is tonight at 10 pm.
Remember there is a risk associated with playing lottery games and any game of chance. We encourage responsible play and hope that you will only spend what you could afford to lose. If you need help with a gambling issue please call 1-877-770-STOP (7867) for a free referral to a licensed counselor. Good Luck.
Texas Hunting Ranch for Sale Includes Western Town & Lazy River
The Vista Verde Ranch for sale in Medina County, Texas sits on 643 acres and features a western town, lazy river, and lots more.