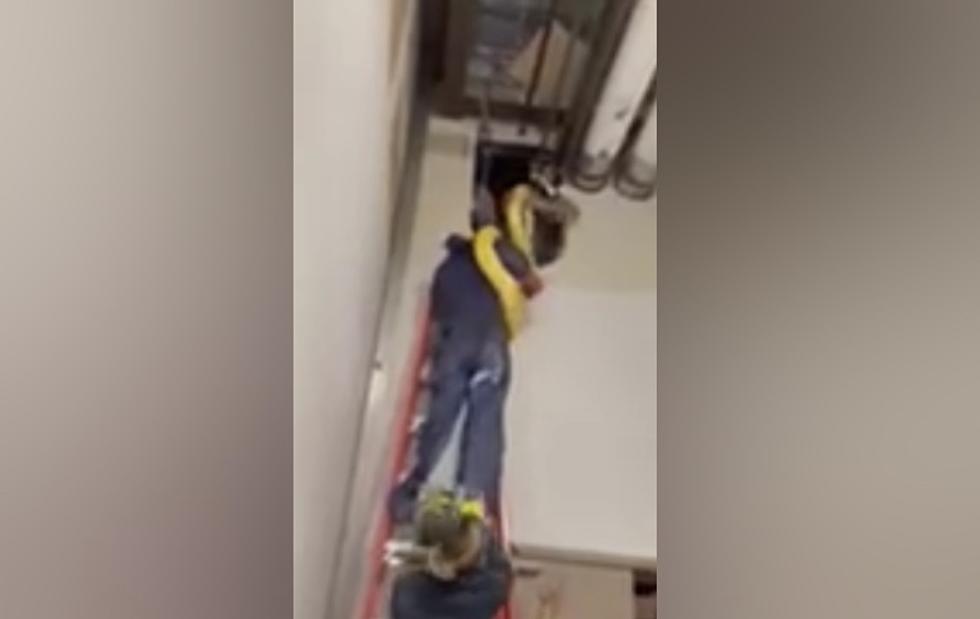 Snake Search Over, Missing Python Found 'Alive and Well' at Mall of Louisiana
Twitter, WBRZ
The search for Cara, the 12-foot python who went missing in the Mall of Louisiana, is over.
According to multiple outlets, Cara was found "alive and well" around 4:30 a.m. Thursday morning. Last night, it was reported that Cara had actually been missing for 30+ hours before the first call for help.
In the wee hours of the morning, news broke that Cara had been found.
Blue Zoo authorities said Cara was immediately taken to LSU for evaluation.
Video of the moment the Burmese python was found was posted to social media.
According to WBRZ, Cara will be at LSU all day going through evaluations. We will update this story as more information becomes available.
LOOK: 30 fascinating facts about sleep in the animal kingdom