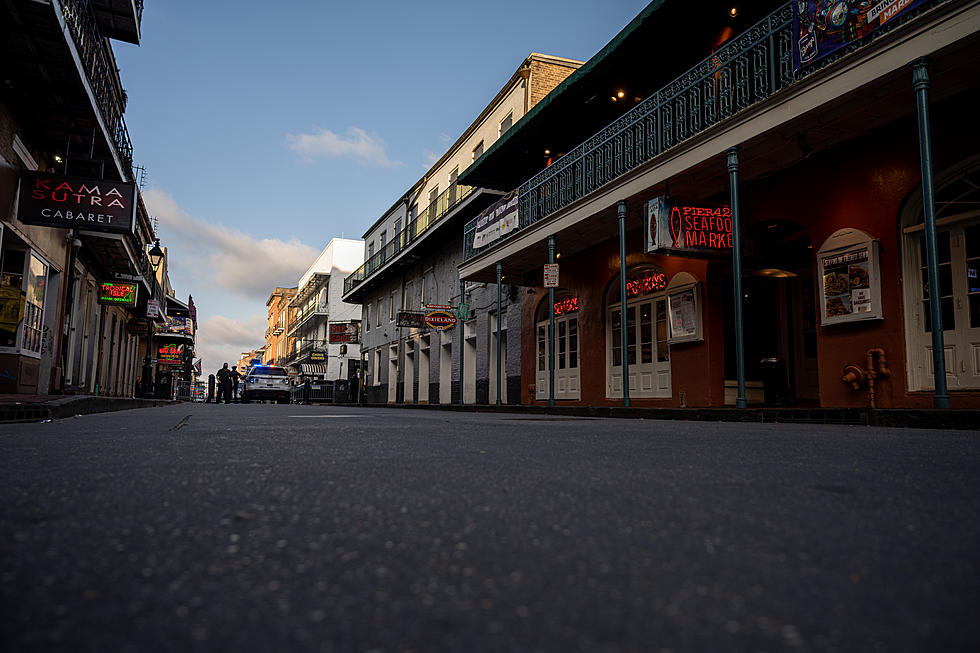 Company Behind Popular Mobile Games Opens Hub in New Orleans, Louisiana
Photo by Jon Cherry/Getty Images
NEW ORLEANS, La. (KPEL News) - The company behind popular games you can download for your phone - like EverMerge, Gummy Drop! and Cooking Craze - is opening up a talent hub in New Orleans, bringing in more tech jobs to the state.
The company will be bringing at least 40 jobs with it over the next few years, saying that New Orleans is its "next natural home." The company has partnered with New Orleans' regional economic development non-profit, GNO, to establish partnerships with local universities and digital training schools.
"Big Fish is a collaborative company, and we are excited to work with partners who share our philosophy that making games should be fun as well as inclusive," Big Fish Games President Larry Plotnick said. "We believe this new hub will help further diversify what we call the Big Fish Reef – a vibrant, diverse ecosystem where everyone thrives – as well as support our ambition to become a top 10 publisher of mobile casual games."
Louisiana Governor John Bel Edwards celebrated the announcement in a statement on Monday.
"Louisiana continues to stand out and attract technology companies because of our dynamic, skilled workforce," Edwards said. "These companies, like Big Fish Games, help diversify the state's economy, while also empowering Louisianans with new jobs and opportunities for professional success."
The company was named "Built In Best Places To Work 2023" earlier this year.
Gaming Industry in Louisiana
The announcement comes weeks after Electronic Arts, a major gaming company, closed up its shop in Baton Rouge, eliminating more than 200 jobs. The tech industry has faced ups and downs in the state.
Gaming companies have come and gone, though some are sticking around and even growing, like Jeff Strain's Prytania Media, which had brought high-paying jobs to New Orleans. And while his company is expanding in Louisiana, he is also having to hire more remote workers for what is described as a growing industry practice.
West Coast gaming guru Jeff Strain, who set up shop in New Orleans last year with plans to bring dozens of high-paying jobs, has opened a second studio under parent company Prytania Media with $25 million backing from a venture capital fund.

And while Strain will keep the company's headquarters here, he has scaled back plans that originally called for hiring 75 people locally. He said that because of changes in the way people work in the industry, he'll be allowing the developers, writers, artists, actors and other professionals to live and work wherever in the world they'd prefer.

The remote working experiment that was forced on many companies early in the pandemic had already been a growing practice among creative game-developer types, he said, and accelerated the trend.
Big Fish Games, meanwhile, has not said if its workers will be remote or local, though its promise of 40 jobs in New Orleans does imply they intend to hire locally and have people in the office.
Here Are 17 Louisiana Jobs That A.I. Will Probably Replace
According to
Business Insider
, these careers are the most at risk to be replaced by Artificial Intelligence, or A.I.
20 Highest Paying Jobs in Louisiana