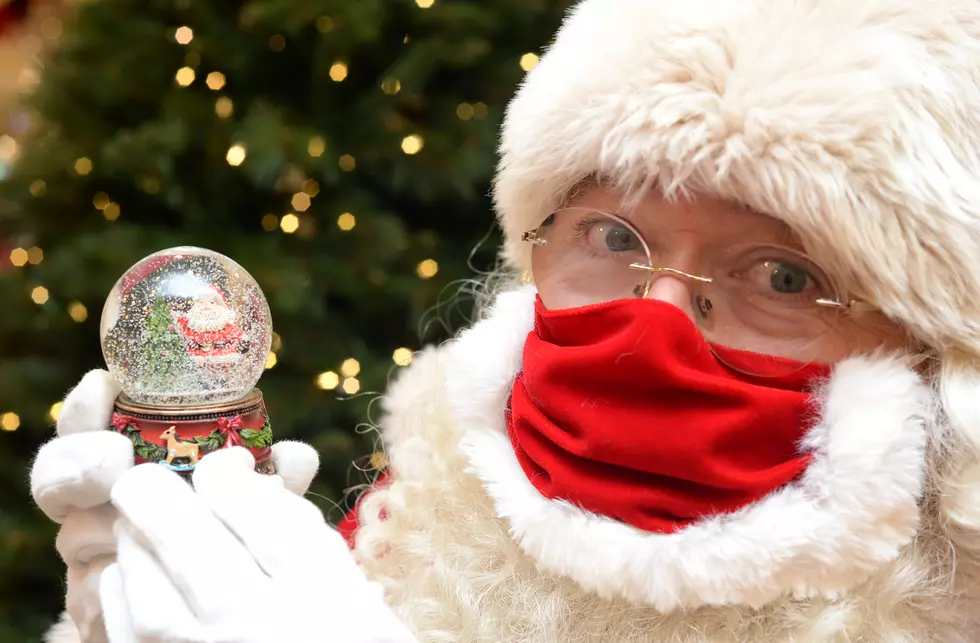 Good News! COVID Won't Stop NORAD From Tracking Santa Claus This Christmas
Getty Images
Tell your kids that the 'Rona won't be stopping Santa this holiday season.
The only difference this year is not every kid will be able to get through to a volunteer at the NORAD call center.
While NORAD will still track Santa, COVID-19 will affect the number of volunteers that can cram into one room.
Normally, 150-160 volunteers crowd into a conference room at Peterson Air Force Base in Colorado Springs, taking two-hour shifts to answer the phones as eager children call to see if Santa and his sleigh have reached their rooftops. Altogether, 1,500 people over 20 hours have participated in the call center in the past, fielding more than 130,000 phone calls, beginning at 6 a.m. Eastern time on Christmas Eve.
The number of volunteers has drastically been cut but according to the folks at NORAD, they're "trying to keep it safe for everyone involved."
Being that there will only be about 10% of the volunteer workforce this Christmas some people will get a military member or volunteer when they dial in while others will get a recorded update on Santa's location. The toll-free number is still 1-877-Hi-NORAD.
In addition, the call center NORAD tracks Santa at noradsanta.org as well as their respective social media pages and a new mobile app that will boast up-to-the-minute coordinates for Saint Nick.
Read more here and be on the lookout for the app, available soon in the Apple App Store or Google Play.