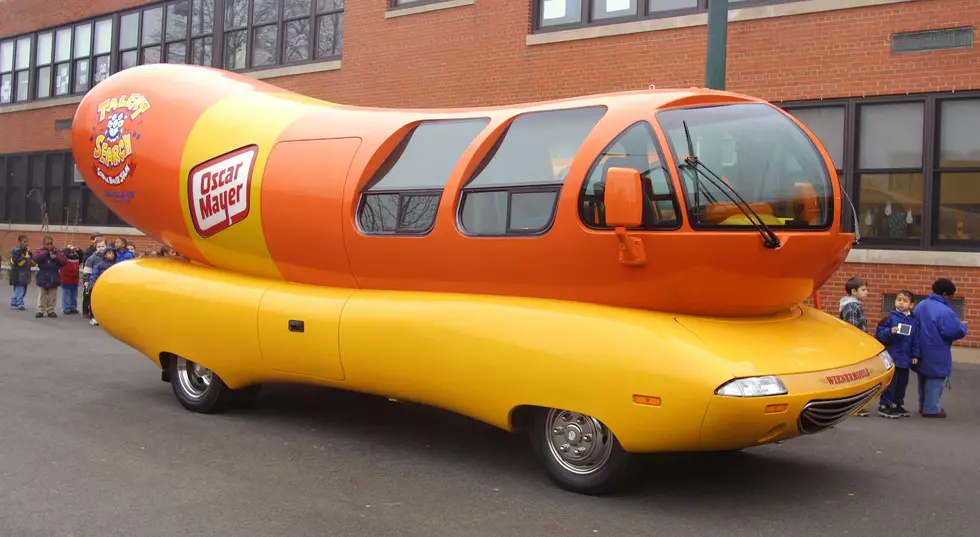 Oscar Mayer is Hiring "Hotdoggers" to Drive the Weinermobile
Getty Images
It's a job that perhaps some of us at one point in our lives (well, at least mine) wanted. Hop in and drive across the nation telling about the almighty Oscar Mayer Weinermobile and the Oscar Mayer brand. You can see the beautiful sites of the nation from behind the glass of a giant hot dog!
Oscar Mayer announced that they are, once again, looking for "Hot Doggers". These are the reps that drive the mobile across the nation, doing TV appearances, radio, and areas of business that sell the Oscar Mayer products. According to the application information sheet on their website, Oscar Mayer is looking for
"outgoing, creative, friendly, enthusiastic, college graduate with a big appetite for adventure..."
If you think you "cut the mustard" and want a job you can "relish", they include the information where you can send your resume to.
When I finally got to see the Weinermobile last year, I got to talk to one of their teams and was able to pick their brains. They couldn't say enough about how amazing of a job it was, but also that it was only a position you can hold for 1 year. That made me sad, guess I can't retire from that job, but it would still be worth it.