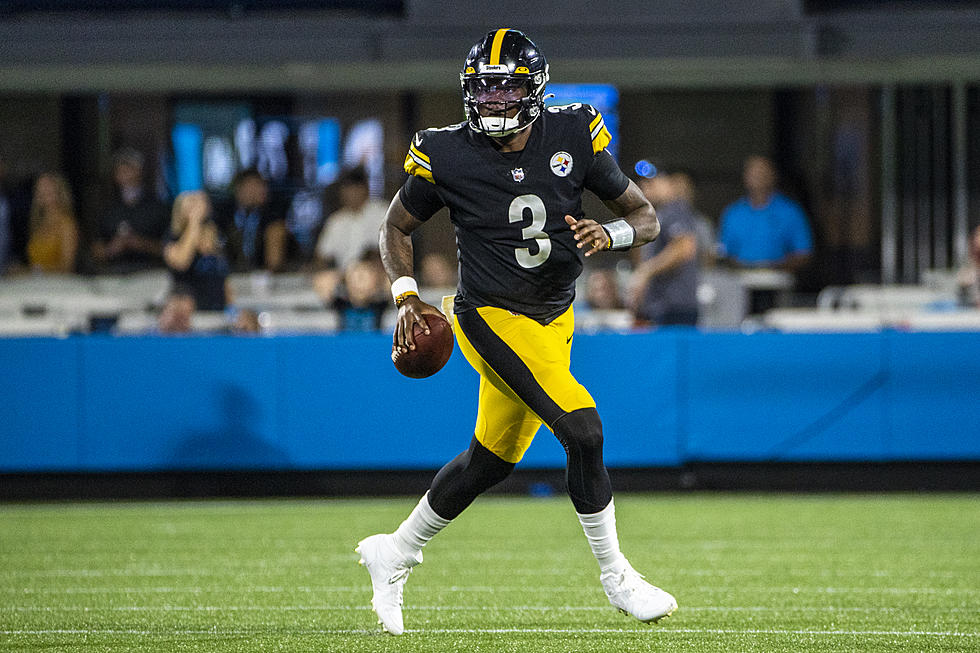 Pittsburgh Steelers QB Dwayne Haskins Killed in Tragic Accident
Getty Images
Dwayne Haskins, QB for the Pittsburgh Steelers has been killed in a tragic accident earlier this morning (04/09/22).
Pittsburgh Steelers QB Dwayne Haskins Killed in Tragic Accident At 24
pittsburgh.cbslocal.com
Dwayne Haskins died this morning when he got hit by a car in South Florida, per his agent Cedric Saunders. Haskins would have turned 25 years old on May 3".
In 2018, Haskins set a Big Ten Conference record of 50 touchdowns and led the Ohio State Buckeyes to a 13-1 record.
Haskins was also a finalist for the Heisman Trophy that year.
Certainly, Haskins would have gone on to set even more College Football records but, he only played for one season Collegiately before going into the NFL draft.
Haskins would have turned 25 next month.
TACKLE THESE: Check Out the Best Uniforms In Each NFL Team's History