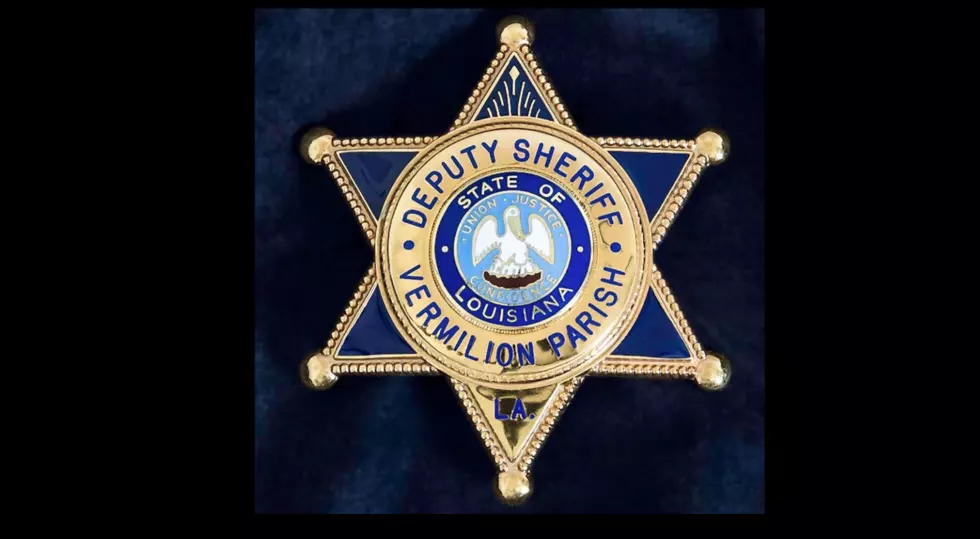 Police Pursuit in Vermilion Parish Leads to Arrest of Juvenile
Courtesy VPSO via Facebook
Deputies with the Vermilion Parish Sheriff's Department were involved in a police pursuit yesterday (Sunday) afternoon. According to reports, police joined the pursuit shortly before 2 pm Sunday on Highway 14 between Abbeville and Kaplan. The pursuit allegedly began on U.S. 167 in Abbeville when the motorist failed to comply with an officer's instructions to pull over.
During the course of the pursuit, the suspect vehicle crashed into a VPSO unit. The deputy inside that unit was seriously injured and was airlifted to a hospital for medical treatment. It is our understanding that the officer's injuries are not life-threatening.
The suspect abandoned the crashed vehicle and fled on foot. He was later apprehended by officers a short time later.
VPSO Public Information Officer Drew David told KATC television that the suspect in this pursuit, a juvenile, was the same suspect that escaped from custody last week. That escape occurred while the juvenile was undergoing a medical evaluation at an Abbeville hospital.
The suspect and a female passenger in the vehicle were taken into custody. As a precaution, the suspect was taken to a local hospital as a precautionary measure. In addition to charges that will likely be added on following this pursuit, the juvenile is also facing charges of Unauthorized Use of a Movable, Simple Burglary, and Intimidation of a Witness