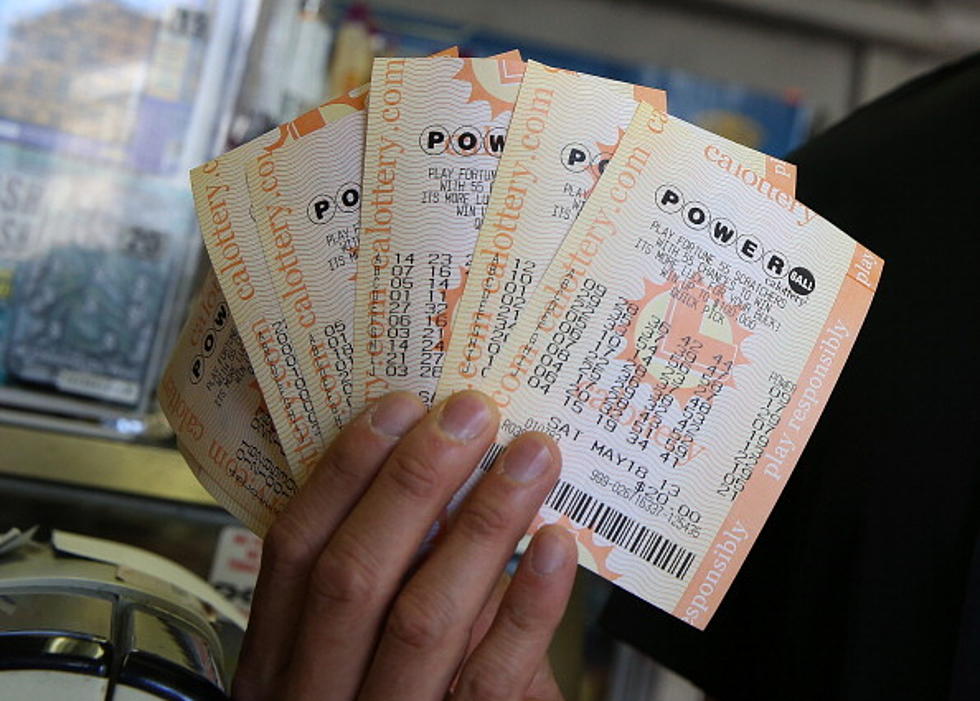 Powerball Generates a $50,000 Weekend Winner in Louisiana
Justin Sullivan, Getty Images
Lottery luck continues to shine in Louisiana players who choose to participate in the multi-state lottery game Powerball. Again, over the weekend, a Louisiana-sold ticket was found to be connected to a $50,000 prize with the game. The $50,000 winning ticket was one of the top prizes produced by the April 1st drawing.
If you didn't see the way the balls bounced out of the hopper on April Fool's evening, here's the way it looked.
The Powerball website confirmed that the winning numbers drawn were:
11   19   21   29   52   Powerball 17  Powerplay x4
The game's official website also revealed that no tickets sold for this past Saturday's drawing matched the numbers needed to claim the top prize of $150.2 million dollars. There were also no tickets sold that qualified for the Match 5 prize of two million with Powerplay or one million without the Powerplay add-on. So, the $50,000 winner that was sold in Louisiana, truly was one of the game's larger prizes.
According to the Louisiana Lottery, there were only 14 tickets sold for Saturday's Powerball in Louisiana that earned a prize of $100 or more. Only one of those tickets opted-in for the Powerplay which means the prize attached to it is worth $400 while all the others were $100 winners.
The $50,000 winner was sold, according to the Louisiana Lottery's Big Wins Page in the New Orleans suburb of Arabi Louisiana. The ticket was purchased at Discount Food Mart on St Claude Avenue. The ticket matched four of the five white ball numbers and the Powerball but the ticket purchaser did not spend the extra dollar to opt-in for the Powerplay.
For tonight's Powerball drawing the game's jackpot will be an estimated $159 million dollars. That's the amount you'd win should you take the annuity option. For the lump sum cash payment, tonight's jackpot will be an estimated $84 million.
Meanwhile, tomorrow's Mega Millions jackpot is expected to top $385 million dollars. That multi-state lottery game has not had a jackpot winner since January 31st of this year.
As always we encourage responsible play for these and any lottery games. Spend only what you can afford to lose and if you need help with a gambling problem you can get connected with an experienced counselor free of charge by calling 1-8777-770 STOP (7867)
19 Everyday Tasks That Are Now Automated
The times have caught up and technology has advanced to more than just phones becoming a little smarter.